Do more than just plan a journey...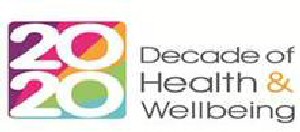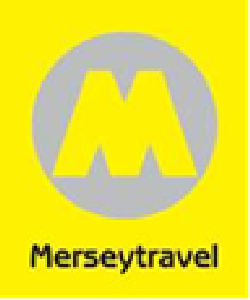 TRAVELWISE, the Merseytravel sustainable travel choices campaign, recently challenged Merseysiders to leave their cars at home and change the way they travelled to work by catching a bus, train or ferry.

The challenge went out to over 100 employers, with one lucky commuter, Graham Murphy, winning a 12 month Railpass to help make his journey even easier!

Graham said:- "I usually drive from my home in Aintree to work at Unilever, Port Sunlight, but when I compared the cost and hassle of driving against potential benefits of public transport, in my case the train, I decided to give it a go. I'm looking forward to saving money on tunnel tolls, fuel and I'm really looking forward to being able to read and relax on the journey, which is hopefully a lot less hectic than driving."

Councillor Liam Robinson, Chair of Merseytravel said:- "Swapping the car for another option such as catching the bus or train to work can be a great way to save yourself some money, but it's not just the cost savings that can make a difference, it can also be an easier more relaxing journey too."

To help you find out how much you could save by swapping to public transport the TravelWise Savings Calculator takes into account average annual maintenance and fuel consumption costs for different sizes of vehicle and compares it to the cost of an annual travel ticket over the same distance. Visit LetsTravelWise.org/cost for more information.

Unilever have had a staff travel plan and have been working with Merseytravel to enable their staff to make more sustainable travel choices for the last 14 years. Caroline Cooper, Environmental Advisor at Unilever said:- "It's great that Graham has the opportunity to try commuting more sustainably as this really aligns with 'the Unilever Sustainable Living Plan, in encouraging everyone to take small actions on sustainability, which when added together can make a big difference."

Voyages and views win poetry competition
2 lucky locals have won a day at sea with the Royal Navy after entering a poetry competition hosted by Liverpool's Lord Mayor.

Ann Evans, 55 and Joseph Murphy, 13 from the Bluecoat School entered the Mezzanine of Maritime poetry competition and were chosen as winners from over 100 entries.

Lord Mayor, Councillor Sharon Sullivan said:- "I was amazed by the response we had to the competition. The standard of entries we received was excellent and made it really difficult to choose ten finalists. I hope that this not only inspires young and old to write poetry but to ask questions about their heritage and background, I am sure they will find some fascinating tales."

Ann, who was born in Liverpool, said:- "I was delighted and surprised to be chosen as the winner of the over 18 category, the other entries were fantastic and so varied, yet all captured the sense of Liverpool's rich history. This bit of success is such an encouragement for me to carry on writing."

Joseph Murphy, winner of the under 18's category, said:- "As a young boy my nan would take me to Liverpool's docks, we would go to the museum and feed the seagulls. This is what inspired me to write the poem from a seagull's view-point, to see what I see through someone else's eyes. This was the first poetry competition I have entered and when I was named the winner I felt ecstatic! It was a great pleasure to attend the event and meet the Lord Mayor and I'm very grateful to the organisers and judges for making the event possible."

The competition was organised by local poet Roger Cliffe-Thompson and backed by the Lord Mayor. Both winners will receive a full day out at sea on a Royal Navy ship. The Judges were Roger Phillips of Radio Merseyside, Jeff Dunn from Liverpool Schools Parliament, Alison Chisholm from the Windows Project and Liverpool Lord Mayor Councillor Sharon Sullivan.

Organiser, Roger Cliffe-Thompson said:- "The final of the poetry competition was a great evening, the tide of history rolled over us as ten poets weaved their magic in the majestic venue of our Town Hall. The quality of the poetry was outstanding and I would like to thank the judges for their contribution, this was a fantastic evening which we should all be proud of."

It is hoped that the poems submitted will be published to raise money for the Liverpool Sea Cadets, who are one of the Lord Mayor's charities.