Youngsters praised for crime-busting DVD
PUPILS have been praised for producing a DVD designed to highlight the devastating impact of anti-social behaviour.

Lancashire's Police and Crime Commissioner Clive Grunshaw will visit All Saints C of E Primary School, in Clayton-le-Moors, Accrington, on Friday, 26 April 26013, to meet the youngsters who have devised the crime-fighting film.

The DVD; which involves the school's year 6 pupils; tells the story of Freddie who is pressured by friends into spraying graffiti at school and shows his subsequent arrest, police interview and the impact his behaviour has on him, his family and the community.

Tackling anti-social behaviour is one of the commissioner's key priorities, and he will present the pupils involved with certificates alongside Chief Superintendent Bob Eastwood.

Clive Grunshaw said:- "I am delighted to have the opportunity to meet with the pupils from All Saints C of E Primary School. They are to be applauded for their work to raise awareness about anti-social behaviour (ASB) among young people, and the impact it can have not only on them but on those around them. ASB can have a serious detrimental impact on victims; raising their fear of crime and affecting their quality of life. Lancashire Constabulary has a good performance record in tackling ASB but we are not complacent and improvements can always be made."

Divisional Commander for Eastern Division, covering Blackburn with Darwen, Hyndburn and the Ribble Valley Chief Superintendent Bob Eastwood said:- "This is a fantastic and creative way for children to learn about the consequences of anti social behaviour. It was a fantastic way to engage with children whilst allowing them to highlight important issues. We know the devastating impact anti social behaviour can have on a community. It really concerns people and makes them feel less safe. Our neighbourhood policing teams are committed to taking action to improve the quality of life for members of the local community. Where it does happen they will work closely with agencies such as the Council and the housing association to tackle the issue."

Ian Spencer, head teacher at the school, said:- "It is a fantastic opportunity to strengthen the link that exists between the police and the school and I'm very proud of the children for the hard work they have put into the DVD."

Anyone concerned or wanting help with Anti-social behaviour can contact their local neighbourhood policing team. Help and advice can be found on:- lancashire.police.uk.
DO YOU HAVE THE CHEEK TO BE A BUTLER?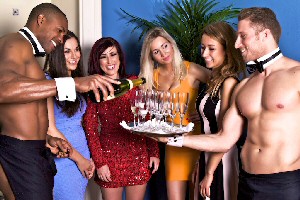 AS unemployment in Merseyside is on the rise yet again, Butlers in the Buff have the answer for the alternative job of the year on offer to the men of Merseyside. They're on the search for the most confident, charming males aged 21 to 35 years of age to sign up for the online recruitment day being held on the 22 May 2013, as the demand for good looking men soars in Liverpool.

Butlers in the Buff is a 'male' order company who provide the hottest men to serve drinks, host events or bring a cheeky edge to any party or event. Wearing only cuffs, collars and a bottom revealing apron mean that not only is looking the part important, but a winning personality and buckets of charm is also just as vital.

The current butlers can earn anything up to £1,000 per month as a second income, working part time hours socialising at parties on weekends. As figures released by the Office for National Statistics showed the total number of people claiming jobseeker's allowance rose by 1.3% in Liverpool to 20,622 people this February, the opening could not come at a better time.

So Butlers in the Buff are holding an online recruitment day specific for the cheeky men of Merseyside, as the demand for men is so high. They simply need to go online and fill out the application form along with a couple of photos on the Butlers in the Buff website, including a topless shot.

Joe, Allerton, Liverpool who has been a butler for two and half years recommends the job for anyone looking to earn extra cash in addition to their day job:- "It has to be the perfect extra job, you get paid to chat and look good, it boosts your confidence getting attention from the ladies and it's a great side earner. Totally beats your average Saturday night, 2 hours of work and you can get your travel expenses paid too."

Hopefuls must complete an application form online and will be invited for a Skype interview. Anyone interested in earning £25 an hour to socialise should apply now by longing onto:- butlersinthebuff.co.uk/becomeabutler.

Carl Smith & Janet Marshall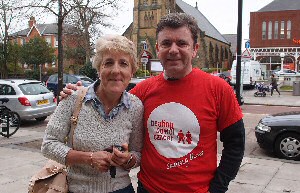 A leading bowel cancer charity is looking for volunteers to join its team of volunteers in Southport.

Beating Bowel Cancer now has a fundraising and awareness group in the town, but they are looking for more members.

Regional Community Fundraiser, Rachel Thomas, said:- "The group has been formed by 2 bowel cancer survivors from the town, Janet Marshall and Carl Smith, but we are looking for more people to get involved."

Janet was diagnosed with bowel cancer in 2011, and following surgery to remove a tumour, has successfully beaten the disease. Carl was 47 when he was diagnosed in 2010 and after treatment is back at work.

Janet said:- "1 in 4 people are touched by bowel cancer in some way, either directly or through a family member or friend. We want to unite everyone affected by the disease in the Merseyside area to help talk openly about bowel cancer and help us to support the great work of Beating Bowel Cancer."

Carl said:- "I know what a huge impact bowel cancer can have, not only on the patients, but on family and friends. We're supporting the charity Beating Bowel Cancer because they give vital support to patients and their families. If, like me, you have been personally affected by bowel cancer, please join up and help us to raise funds for this important cause."

The group is holding a collection in Southport Town Center on Saturday, 11 May 2013 and is looking for volunteers to help raise vital funds by shaking a bucket for bowel cancer.

Beating Bowel Cancer works to save lives from the UK's second biggest cancer killer and all money raised from this fundraising event will be used to help raise awareness of bowel cancer and support patients and their families coping with the disease.

The charity needs volunteers to help from 11am until 3pm and will provide volunteers with charity t-shirts and collection buckets.
Anyone interested in helping at this fundraising event should call Rachel on:- 07825 910943 or send the an email.

Bowel cancer is the UK's second biggest cancer killer because many patients are diagnosed too late. Each year more than 41,000 people across the UK are diagnosed with bowel cancer. However, if diagnosed early over 90 per cent of cases could be cured.

For more information about Beating Bowel Cancer, including ways you can get involved in fundraising for the charity, visit:- beatingbowelcancer.org or call:- 08450 719 300.
WANTED - CRAIG MICHAEL ABBOTT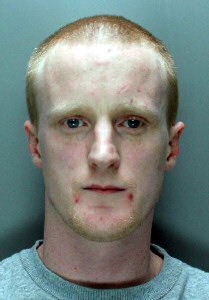 MERSEYSIDE Police are appealing to the public's help in tracing the following man from the Bootle area who is wanted after failing to appeal at Liverpool Crown Court. Craig Michael Abbott, 30, formerly of Peel Road is currently wanted by Liverpool Crown Court for failing to appear for the offence of burglary Abbott is described as white, 6ft in tall, slim build with freckles and red shaved reseeding hair. Officers searching Abbott would urge him or anyone who knows of their whereabouts to call Merseyside Police on:- 0151 777 3051 or Crimestoppers anonymously on:- 0800 555 111.
WANTED - PETER HART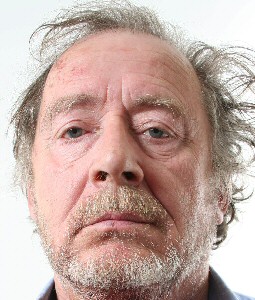 MERSEYSIDE Police are appealing for the public's help in tracing Peter Hart, also known as Christopher Scott, who is wanted in connection with an alleged sexual assault. Peter Hart , 67, formerly of Heathfield Close, Litherland is currently wanted in connection with an historical sex offence incident, which took place in the Litherland area of Sefton, Merseyside. Hart is described as white, with greying hair, blue eyes, and has distinctive small brown mark on his bottom lip. Officers from Merseyside Police are now activly searching for Hart and they urge anyone who knows of his whereabouts to contact Marsh Lane Police station on:- 0151 777 3051 or Crimestoppers anonymously on:- 0800 555 111.