DEATH OF HILLSBOROUGH CAMPAIGNER ANNE WILLIAMS
Photographs by Ian Fairbrother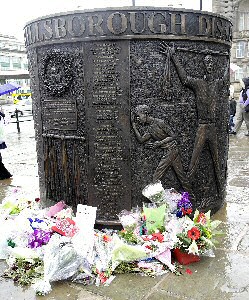 THE Mayor of Liverpool, Joe Anderson, said:- "Anne Williams was an amazing woman, a dedicated campaigner who continued fighting tirelessly for justice right up until the end. It was a mark of her incredible strength that even in her last days she made sure she attended the Hillsborough memorial service at Anfield. It was a real privilege for me to know such an inspirational person whose determination and conviction played a significant role in exposing the cover up over Hillsborough. We can take heart from the fact that she lived to see the truth revealed. It is now up to us all to make sure that justice is delivered on behalf of Anne, her son Kevin and the other 95 people who died and their families."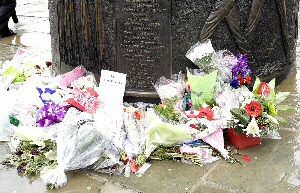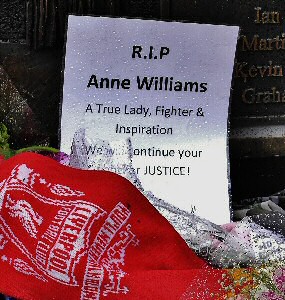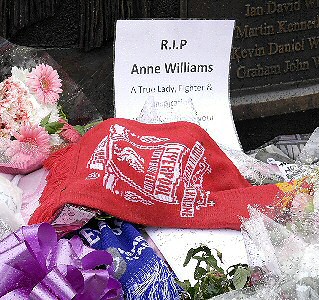 Will this be the last St. George's Day Parade?
Photographs by Patrick Trollope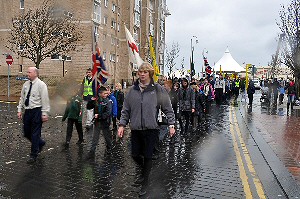 THE Southport Beavers, Cubs and Scouts celebrated St. George's Day, on Sunday, 21 April 2013, with their annual parade through the Town Centre. Sadly, after a fantastic day on Saturday, the heavens opened on the Sunday, but that did not stop a few hundred children and adults from marching, backed by not 1, but 2 brass bands. Unfortunately, it might be the very last time the group can parade through Southport from Waterside Lodge to Holy Trinity Church, as Merseyside Police are no longer going to support them, with road safety help. "This is a very uninformed move that comes from the very top of Merseyside Police. We are doing our best to provide a fantastic outlet for children to show themselves to the public in a good way and the powers-that-be have opted not to help us with our historic parades. No wonder why children are giving up and turning to criminal behaviour, when they reward them and not the children who do good in our community." said a Southport Scout Leader to us, in a passing comment and added that he thought that the costs, for such a short time, were far outweighed by the good community relations which result from their involvement and support. We have also been told that Formby will also no longer be able to parade, as this year they ended up parading in the park, as it was unsafe to parade on the roads after being told, at last minute, that the police would no longer be available. We have sent a request in to Merseyside Police and are awaiting a reply about this situation, so that we can clarify what is happening. If you attended Formby and have photos or can confirm what happened, please let us know. Also if you attended Southport's parade, please let us know. Email us your views to:- news24@southportreporter.com.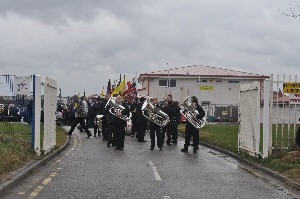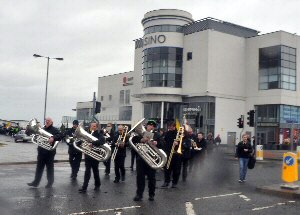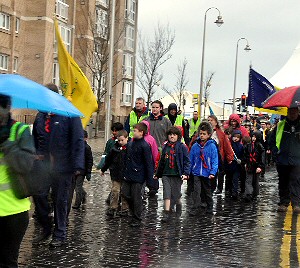 PAGE 1 OF 17
We hope you enjoy looking at all the photos, but please, don't copy them. Click on here to find out how you can get you copy of these photos.