LIVERPOOL ART PRIZE EXHIBITION OPENS THIS WEEK, KICKING OFF MONTH LONG FEAST OF ART ACROSS CITY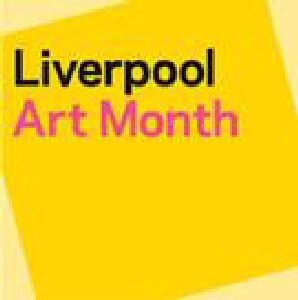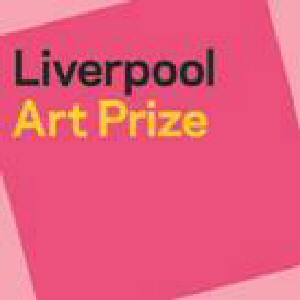 FOLLOWING the success of the inaugural Liverpool Art Month in 2012, this celebration of emerging artistic talent returns this May to showcase the city's artists. Liverpool Art Month runs alongside the Liverpool Art Prize exhibition period, with a new Art Month Hub Space opening at the Albert Dock at the Grand Hall which also the new home for the Liverpool Art Prize exhibition.

Liverpool Art Prize exhibition, managed by Metal, opens in its new home of the Grand Hall, Albert Dock this Friday, 26 April 2013 with Liverpool Art Month kicking off on 1 May. Both will then run until 8 June 2013.

Liverpool Art Month provides a programme of events and exhibitions, spread across a number of exciting and undiscovered locations in association with the city's leading independent arts organisations, studio groups and artists networks including Arena Studios and Gallery, Bridewell Studios and Gallery, Dot-Art, Redwire Studios, The Royal Standard, Wolstenholme Creative Space, Matt Ford Studio, Mello Mello and POST Female Artists Network.

The network of artists and gallery spaces is hoping to attract the country's art lovers to Liverpool city centre to see the Liverpool Art Prize alongside the creative emerging talent found in the independent Liverpool Art Month venues. The Art Month Hub Space at the Albert Dock will provide information about the Art Month programme of events and exhibitions at participating venues and display artwork for sale through an online auction in an exciting new crowd funding initiative. Artists in association with the Art Month have made original artworks based on the Art Month logo, with the exhibition itself titled:- 'Making Shapes'. More information about the online auction can be found on the Liverpool Art Month website.

Visitors will also be able to pick up a copy of edition No.4 of Trading Station, 'Outcome Consequence/Effect' or a Limited Edition series of all the Trading Station Newspapers by the POST artists group.

The 2013 Art Month kicks off with previews of the exhibitions Landscape 2013 at the Corke Gallery on Wednesday, 1 May 2013, The Drifters Escape at Bridewell Studios and Gallery on Thursday, 2 May 2013, and Living Artefacts at Mello Mello on Friday, 3 May. Visitors will be invited to discover these independent venues and the local talent showcased in these exhibitions. The Walker Art Gallery will be showing Strangers in a Strange Land by last year's Liverpool Art Prize winner, Robyn Woolston, which has been on show since 23 March and will continue throughout May until 23 June 2013. There will be a talk by the Artist at the Walker Gallery on Saturday, 11 May 2013, at 1pm.

Arena Studios and Gallery will host its 11th Annual Auction with established and newly emerging artists from a diverse range of disciplines submitting work to be sold at auction in Elevator Café Bar, Parliament Street, on Friday, 3 May 2013. Arena promises an exciting auction night with an electric atmosphere, as the bids rise higher and higher. The artwork up for Auction will be on show in the Elevator Café from Monday, 29 April 2013. On Auction night, registration starts from 5pm with the Auction kicking off at 7pm. The programme at Arena Studios and Gallery continues with Something to do with Death, a congregation of dark drawings by Paul Bywater, at Arena Studios and Gallery, which can be previewed on 9 May and continues until Sunday, 9 June 2013.

Further exhibitions in the Art Month programme will open on 17 May 2013, in association with Light Night Liverpool. For one night only on Light Night visitors to the Matt Ford Studio can enjoy the Lowe Photo Booth Project, providing the opportunity to visit the studio and be part of a live interactive photography event. An exhibition at Matt Ford Studio, of work by photographer/artists Matt Ford and Lu Lowe will continue throughout Art Month. Also on 17 May 2013, Bridewell Studios and Gallery opens with Possible Impossibilities, a selection of drawings and drawing practices by Liverpool artists from an open submission opportunity. The exhibition will include performance, workshops and interventions, continuing until Friday, 31 May 2013. The Royal Standard previews the exhibition Black Sun Horizon, a group show exploring the roots of contemporary boredom curated by Dave Evans, which will be open until Sunday, 2 June 2013. Wolstenholme Creative Space presents Liverpool, Unfinished; an evocative photography series of colour portraits and landscapes of Merseyside during the 1980's by Rob Bremner in conjunction with Look 13 (Liverpool International Photography Festival) on show at Drop the Dumbells until Sunday, 2 June 2013. Arena Studios and Gallery will be providing Open Studios with a twist and Breeze Studios will also be hosting an Open Studios event including performance and exhibition Breeze Bonanza. Mello Mello will be open for Of Time and Place - Futures Lost and Found, a 3D Video Projection Mapping Installation.

The Art Month continues with Red Wire Studio group presenting Open Studios on Tuesday, 21 May, to Wednesday, 29 May 2013, with an open evening on Friday, 24 May 2013, with food, drinks and live local bands. On Thursday, 23 May 2013, there will also be the opportunity to see the LJMU School of Art and Design final degree show at the Art and Design Academy (ADA), on Duckinfield Street (next to the Catholic Cathedral). The Degree show is then open from Friday, 24 May to Saturday, 1 June 2013, for further viewing.

The final weekend in May will feature the inaugural Liverpool Art Fair (liverpoolartfair.com), organised by Dot-Art, an exciting open submission selling event over five days, connecting local artists with new art buyers on a large scale and making affordable art accessible to all. It will take place across two large exhibition spaces in the popular venue, Camp and Furnace in Liverpool's Baltic Triangle; launching on the evening of Thursday, 23 May 2013, and open to the public from 11am to 6pm, from Friday, 24 May to Monday, 27 May 2013.

During Liverpool Art Month visitors are welcome to discover the participating venues in a guided Bus Tour around the city every Saturday. Bus Tours run from the Liverpool Art Month Hub Space, leaving at 1pm. Tickets are £4 and it is recommended that you book in advance through Eventbrite.

The Art Month is also offering a free informal discussion and tour of the Liverpool Art Prize Exhibition at the Albert Dock, every Wednesday throughout May 2013, from 1pm to 2pm.

CLEANERS ON THE FRONT LINE IN WORLD WITHOUT ANTIBIOTICS
"NHS Hospital cleaning will become our main defence against potentially lethal infections such as MRSA, E. coli, Clostridium difficile (C. diff) and Norovirus in a world without antibiotics" is the stark warning from Christina McAnea, UNISON Head of Health. Antibiotics that are effective against these are likely to run out in the next 20 years, as infections become increasingly resistant to the drugs available.

In a survey of more than 2,000 health workers, 25% revealed that operations had been cancelled in their hospital in the past year, due to outbreaks of infection. And 40% said that their hospitals had been forced to close wards because of infection.

Managerial concern over infection control has encouraged expensive cleaning systems such as robots that use hydrogen peroxide and UVC. Companies that sell these are subjecting some hospitals to high pressure selling tactics, and wasting precious NHS resources, said the union.

Christina McAnea, UNISON Head of Health, went on to say:- "Hospitals are turning to these costly systems because they are desperate to find solutions to a world without antibiotics; a world we will all have to face in the next 20 years. These are expensive gimmicks that do not do the job as well as good old fashioned soap, water and elbow grease. There is no room for complacency; people will be dying of untreatable infections in only a short time frame. But, instead of spending taxpayers' money on expensive kit, that money would be better spent on increasing the hours spent cleaning. Cleaning staff should be given the training to tackle routine cleaning of high risk, near touch sites, besides the patient's bed, the bedside locker, bed frame, buzzer, overbed table, etc. That is the way to cut down the spread of these potentially lethal infections."

One well-known 'superbug' is MRSA and the union is highlighting flaws in the way that Government is currently gathering statistics on the number of cases in hospitals, which mask a very real threat to patients.

Dr Stephanie Dancer, Consultant microbiologist, said:- "National figures show the number of MRSA infections as falling, but these are misleading because they only reflect the cases where MRSA has gained entry into a patient's bloodstream. MRSA can still be acquired in hospitals on patient's skin, in a wound, or cause chest and other infections. Some of these superficial infections require powerful and toxic antibiotic therapy as well as increasing the amount of time patients need to stay in hospital. Hand-hygiene has been rigorously implemented in hospitals but this only represents one way to control the spread of infections. Screening patients for MRSA has allowed more cases to be picked up prior to hospital admission. However, hospitals have to cope with accident and emergencies that don't allow for early screening, so other measures need to be implemented. Targeted cleaning of hand-touch sites near the patient remains an inexpensive method for reducing the risk of MRSA and other hospital infections for patients."

UNISON is calling for stricter accounting of MRSA cases amid fears that the number of patients picking up MRSA continues, without knowing the full extent of the problem.

What are your views on UNISON request for stricter accounting? Do you think that they are correct in what they are asking for? Email us your views to:- news24@southportreporter.com.
MAN WANTED BY CLEVELAND POLICE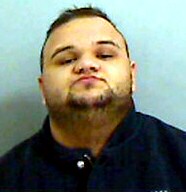 CLEVELAND Police have released this photograph above, of a man wanted in connection with drugs offences and money laundering offences. Officers from the force have made a number of attempts to locate him without success and it is believed that he is aware that he is wanted by Police. Ricky Beresford, 23, is from the Stockton area, but has recently been living in Bishop Auckland in Co Durham. He has numerous connections across the Cleveland area but he also has associates throughout the UK. He is known locally as "Beevis" and is described as around 5ft 8" tall and of heavy build. He is of Asian appearance with receding black hair and facial hair. It is not believed that he poses any direct risk to the public. Anyone with information regarding the whereabouts of this man is asked to contact Cleveland Police on the non-emergency:- 101 number or Crimestoppers anonymously on:- 0800 555 111.
Wanted for recall to prison - Paul Corrigan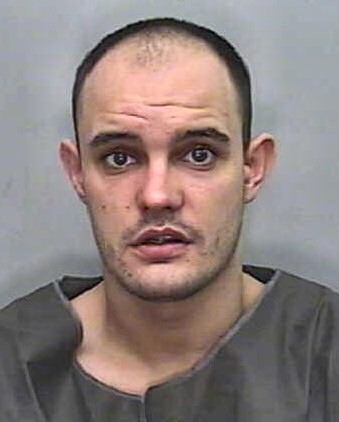 DEVON and Cornwall Police, in the Torbay area, are seeking a 29 year old man who is wanted for recall to prison following a conviction for drugs offences in 2010. the force is proactively following up on a number of lines of enquiry to ascertain the location of Paul Corrigan. However Police are appealing for any further information on his whereabouts. Following a breach of his probation, Police intend to arrest Corrigan once he has been located. He is described as a white male, 5'6", of slim build with black, close cropped balding hair. He has links to Torquay and Liverpool. Corrigan can be violent and should not be approached by members of the public. Police are appealing for anyone who has had recent contact with him to come forward and assist by calling Crimestoppers, anonymously, on:- 0800 555 111.