Merseyside Charities Nominated for UK's Largest Diversity Awards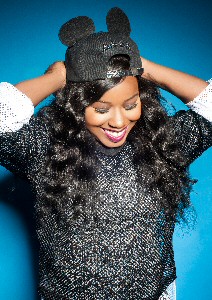 THE nominations are open for The National Diversity Awards 2013; Merseyside's top role models and charities have been entered for a variety of categories. The National Diversity Awards in association with Microsoft celebrates the excellent achievements of positive role models and community organisations across the UK. Leeds will play host to this year's event, which recognises the rich tapestry of our nation, and some of its most inspiring individuals and groups. The 2013 awards, to be held at The Queens Hotel on September 20th, will honour those from grass-root communities who have contributed to creating a more diverse and inclusive society.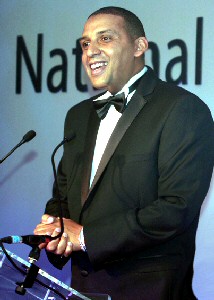 The ceremony will be hosted by reality TV-star turned presenter Brian Dowling, who will be joined by CBeebies presenter Cerrie Burnell. The National Diversity Awards has received ten nominations for role models and charities across Merseyside.

Amongst these nominees is Dave Kelly, Founder of Merseyside charity Daisy UK, who has been nominated for the positive role model award for disability. Dave founded the charity 18 years ago after losing his sight to a rare disease called RP.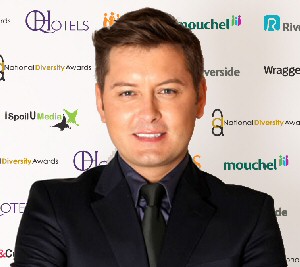 Also nominated for the positive role model award is Dr Sylvia Forchap Likambi who has been put forward for the gender strand of diversity. Dr Forchap is the CEO of Voice of Nations which transforms the lives of less privileged and disadvantaged girls and women so they become aware of their rights and full potential.

Housing organisation, Liverpool Mutual Homes has been nominated for the diverse company award for their commitment to equality and diversity. Liverpool charities battling racism and sexism were honoured at last year's ceremony. Anthony Walker foundation won the community organisation award for race and Amadudu took home the community organisation award for gender. Paul Sesay, founder of The National Diversity Awards said:- "We received an overwhelming amount of nominations for last year's ceremony, and I know another fantastic array of role models and charities will be recognised this year."

Sponsoring the 2013 awards is the likes of Microsoft, Co-op and PWC. The awards have also gained support from celebrities such as X Factor Star Misha B, Stephen Fry and Paralympic Champion Jody Cundy, nominations close 19 July 2013; shortlisted nominees will be announced shortly after this date. You can nominate on:- nationaldiversityawards.co.uk or for a nomination form email:- emma@thediversitygroup.co.uk.

Award Categories include: Positive Role Model, Community Organisation, and Entrepreneurial of Excellence. All of which are split into Age, Disability, Gender, LGBT and Race / Faith / Religion. You can also nominate a Diverse Company and Lifetime Achiever award.

INGEUS OFFERS EMPLOYMENT HOPES FOR YOUNG JOBSEEKERS IN SOUTHPORT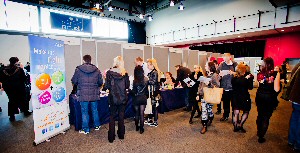 MORE than 2,500 unemployed young people from across the North West, including around 100 from Southport, were among a host of jobseekers invited to an exclusive employment event last week at the BT Convention Centre in Liverpool.

The event, Mersey Futures, was hosted by Work Programme provider Ingeus, and offered long-term unemployed 18 to 24 year olds the chance to promote themselves directly to more than 45 local, regional and national employers who are actively seeking young talent.

The employers who exhibited at the event ranged from small businesses and charitable organisations to large international companies, and included Timpson's, Unilever, Mersey Fire and Rescue Service and the Princes Trust.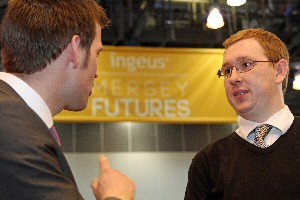 Law graduate James Currie, 25, comes from Southport. Since gaining his degree he's struggled to find work and has been on the Work Programme for the past 4 months. "I'm looking for a job in the legal professional, but have a sight disability which makes getting a job even more difficult. I am hopeful that Ingeus will help me get over this hurdle – with their support I've had several job interviews already. Today has been really good – it's been a great opportunity to meet employers and see what jobs are available in the real world. I have been talking to employers about graduate opportunities and I'm hopeful that something will come of it."

Speaking at the event, Dennis Philips, who runs the Timpson Foundation, said:- "We are delighted to be here; it not only provides a great opportunity for young unemployed people to meet employers from across the North West, but is also an opportunity for businesses like Timpson's to access a large pool of job-ready, motivated candidates for our vacancies."

Ingeus's Regional Director, Barry Fletcher added:- "This event was the first of its kind in the North West; never before have we bought together so many young jobseekers and businesses under one roof. We have recently seen our 10,000th Work Programme client move into work in the North West and, with the support and commitment from of all those who attended Mersey Futures we're confident of even more success."

Ingeus is one of the UK's leading welfare to work providers, delivering employability services to support unemployed people into lasting work. The company offers a free recruitment service to employers which ranges from CV sifting to hosting full recruitment days and continues to support new employees for up to 2 years once they start work, helping employers to increase staff retention.

Employers offering jobs to young people are entitled to claim the Youth Contract Wage Incentive from the government, which provides a wage subsidy of up to £2,275 for employing long-term unemployed 18 to 24 year olds currently on the Work Programme.
WANTED -
MERSEYSIDE Police have issued an appeal for the public's help to trace....
Editorial notice:-

Sorry this report has been removed for the time being at request of Merseyside Police.