Young people have designs on litter
SCHOOL children Liverpool have got designs on litter, according to Liverpool City Council. Pupils from 7 schools have designed eye catching posters encouraging people to take more responsibility for their local environment in a competition run by the Mayor through the Schools Parliament. Their ideas will be on show at the launch of the Council's new street scene and highways maintenance contract with new contractor Amey, on Thursday, 18 July 2013, at Liverpool Town Hall.

Representatives from Amey will talk about how they plan to engage with schools in the future around recycling awareness. They are planning to hold dozens of school and community events every year to educate children, as well as 125 community involvement days and community campaigns.

The 2 contracts; both worth a total over 9 years of £113 million; cover street lighting, inspection and maintenance of roads, gully cleaning and gritting, as well as street cleansing, fly tipping removal and tackling graffiti, weed control, education and enforcement.

The 9 year deal will save £33 million while improving services and 140 apprenticeships will be created; giving unemployed people the chance of on the job training and a career.

Mayor of Liverpool, Joe Anderson, said:- "Young people are the key to promoting the importance of keeping the City free of litter and making it cleaner and greener. I am delighted that they have come up with these designs and we will be looking at ways in which we can use them in order to get the message across. Under the new contracts we aim to have a top quality service to keep our streets clean and our roads well maintained. I am particularly pleased that Amey is committed to spending 90% of its budget locally, with support for small and medium enterprises. And these new contracts will create much-needed apprenticeships to give more local people a chance to get a job."

Mel Ewell, Amey's Chief Executive added:- "Not only are we are committed to delivering a best value approach to improving the reliability of the road network and the cleanliness of the streets, we are also looking forward to contributing to the social and economic regeneration of Liverpool. Over the life of this contract we will create jobs, enhance skills and provide training opportunities for the people of the City."

Savings will be achieved through investment in sophisticated new IT systems and other equipment. Staff currently employed on existing highways and street cleansing contracts have moved across to Amey.
Are you going to the Formby Food Festival 2013?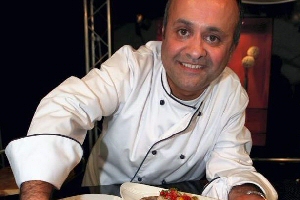 ON 20 July and 21 July 2013, Formby will be hosting the 1st Formby Food Festival on Duke Street Park, in the centre of Formby, next to Formby Railway Station. The event is also offering parking at Range High School with a free bus service to and from show. The event will host a great variety of street food outlets, bars, craft stalls and farmers' market, all offering a large selection of food and drinks. These will include Spanish, German, French, English, pizza, Thai, Mediterranean, American, specialist burgers, hog roast and also 5 alcohol outlets and 2 specialty coffee outlets. Plus a children's cooking marquee! Not only that, but the event offers live music entertainment throughout the 2 day event, which includes the fantastic Liverpool Clan Wallace Pipe and Drum Band. On non food and music related side, families can enjoy other attractions to include donkey rides, flight simulator, assault course, climbing wall, steam train, and face painting. If you are not finished off by the heat wave or in Liverpool watching the Carnival, again head over to the park as Saturday's activities will finish off with a musical firework display!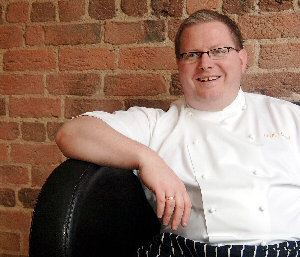 "We want everyone to come along and enjoy themselves and support this worthy cause, Help for Heroes. The cost is £3.00 for adults, children under 12 free and for children over 12 accompanied by an adult over 12 £1.00. Visitors can upgrade to a wrist band for an additional £1 on the Saturday which will allow them unlimited access to the event so that they can leave and come back for the fireworks." said Maria Bennett, who is the events chairperson. To see more please click on here to download the poster and here for the events program, and/or visit the events website at:- formbyfestival.co.uk.

City's housing vision laid out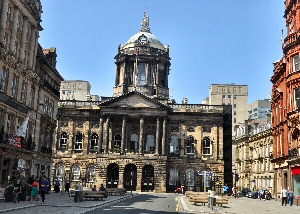 LIVERPOOL City Council is setting out a 3 year vision to create better homes, more jobs and increased prosperity for local people.

The Mayoral Cabinet will be asked, on Friday, 19 July 2013, to endorse Liverpool's Housing Strategy for 2013 to 2016.

The strategy includes:-

► Building on the progress made by the City's £130m Housing Delivery Plan by delivering a better choice of good quality homes and more affordable properties in every part of the City.

► Driving forward with the Empty Homes programme, to bring hundreds more properties back into use, with a particular focus on former Housing Market Renewal areas which have suffered from the withdrawal of funding.

► Ensuring housing programmes drive the economy and create local jobs and apprenticeships.

► Working with landlords to drive up the quality of the private rented sector.

► Managing the impact of welfare reform on residents, and providing more housing support for the City's ageing population.

► Bringing rough sleepers off the streets and preventing homelessness.

Mayor of Liverpool Joe Anderson, said:- "Improving our housing stock is one of my top priorities. I promised to build 5,000 new homes and bring a further 1,000 back into use by 2016 and we are making fantastic progress. But there's still much more to do if we are to fulfil our aims of giving everyone in Liverpool access to a decent home, in a decent neighbourhood. This is an ambitious strategy, which will support my priorities by addressing a wide spectrum of housing needs. It will enable us to strike the right balance between building new homes and refurbishment and help us clamp down on irresponsible landlords who allow their properties to rot. The strategy will also enable us to better target support for our most vulnerable residents, including those affected by the Government's welfare reforms. And it will help us ensure housing delivery boosts our economy by creating jobs for local people."

The Liverpool Housing Strategy highlights the importance of the Council delivering innovative projects to drive forward housing transformation. Current initiatives include a pilot scheme offering homes for a pound, to help breathe new life into the Granby and Arnside Road areas of the City. Meanwhile, a £3 million mortgage scheme with Lloyds Banking Group is seeing the Council help dozens of local families into their first homes by offering loan 'top-ups'.

The Mayor has also launched a search for an organisation to become Liverpool's official Housing Partner, to help deliver 1,500 new and 1,000 refurbished properties for the City.

Liverpool City Council's Cabinet Member for Housing, Councillor Ann O'Byrne, said:- "Our vision for Liverpool is to deliver a good mixture of high quality homes, across the City, that fully meets the needs of all current and future residents. This strategy will help us achieve those aims. We are facing real economic challenges, with the withdrawal by the Government of some of our key funding streams. But we are not shying away from the challenges, nor lowering our ambitions for housing in this City. Continued investment in housing will drive up the quality of people's lives, support the wider regeneration of our City, create jobs and boost business. Working with partners we are making real progress in delivering the housing this City needs and it's fantastic to see so many major schemes on site, across the City. This strategy will help us build on this work and provide the way forward for the on-going transformation of housing in this City."

The strategy supports the Mayor's target of delivering 5,000 new homes and bringing a further 1,000 properties back into use over the next 3 years. The City is already making real progress in reaching the Mayor's target, with 30 live housing developments currently en route for completion in the City, delivering 2,500 homes.

Fact file:-

► Liverpool needs to build almost 41,000 new homes by 2028 to meet demand.

► Of the 5,000 new homes the Mayor has pledged to deliver by 2016, almost a 3rd will be in the most deprived areas of City.

► The Mayor is committed to creating 17,000 jobs through the construction of new homes and schools over the next 4 years.

► Around 33% (or 49,143) of the City's private rented properties fall below Decent Homes Standard. The Council is working with landlords through its '10 Point Pledge' to drive up standards in this sector.

► The City Council has drawn up a new 'hit-list' of the top 1,000 empty properties in the City, with an empty homes 'hit-squad' set up to take firm action to bring them back into use.

► More than 100 firms attended the Mayor's Bidders Event on 1 July to appoint a Housing Delivery Partner for Liverpool. The contract for the new partnership will be awarded in January 2014.

► There were more than 1,000 applications for the 20 properties offered by the City Council in its pilot 'Homes for a Pound' scheme. The homes are expected to be allocated next month.