It's happenPing again in Liverpool!

ANYONE for tennis? Table tennis that is.
After the success of last year's Ping! Liverpool, which saw 40 ping pong tables appear across the city to get everyone fired up for the Olympics – they're back! From Monday 22 July nearly 25 tables will once again spring up throughout Liverpool with locations ranging from Albert Dock, Liverpool ONE right through to Toxteth Fire Fit Station and Liverpool University. The tables will be in place until Sunday 18 August, which means for nearly one month people will be able to get active and have fun – all for free!

After the month is up, 10 permanent concrete tables will remain in parks and green spaces across the city. This is as a result of the huge success of the 2012 programme which saw thousands of people picking up a bat.

Councillor Mitchell said:- "We had fantastic feedback from people who made the most of the tables last year, with many people keen to see the tables return so they can dust off their bats and show off their ping pong skills!

I'm sure the initiative will be just as popular this year, and it's great to know that even when it's over, the city still has permanent tables in many of our parks and green spaces for people to make the most of all year round."

A programme of events take place across the 4 weeks, which means there will be competitions where anyone can take on friends, family or a complete stranger, tournaments and master-classes. For more information visit www.pingliverpool.co.uk.
The tables can be found at:
Albert Dock
Bluecoat Chambers
Camp and Furnace
Capital Building (in the atrium)
Croxteth Country Park – permanent table
Greenbank Academy
Jubilee Sports Centre
Lifestyle Austin Rawlinson
Lifestyle Garston
Lifestyle Wavertree Sports Park
Liverpool ONE
Newsham Park – permanent table
Northway Recreation Ground – permanent table
Phythian Park – permanent table
Princes Park – permanent table
Queens Square
Rice Lane Recreation Ground – permanent table
Sefton Park – permanent table
Speke Hall
Stanley Park (near Isla Gladstone Conservatory) - permanent table
Toxteth Fire Fit Station
University of Liverpool
Walton Hall Park – permanent table
Wavertree Playground – permanent table

Taskforce partners target tax evasion in Blackpool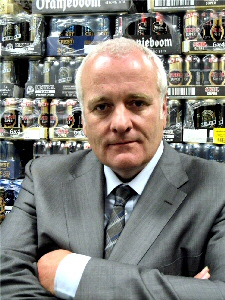 ENFORCEMENT agencies combined forces to swoop on suspected tax evaders in Blackpool last week (Thursday 11 July). HM Revenue and Customs (HMRC) led Operation Targeted Traders, linked to the leisure and holiday industry, in the resort. During the activity, supported by Blackpool Council Trading Standards and Lancashire Constabulary, HMRC officers visited 60 premises, checking that they were trading legitimately.

Chris Brett, HMRC's Blackpool Taskforce leader, said:- "This is part of wider HMRC taskforce activity launched this week, concentrating on caravan parks, hotels, B&Bs, pubs, takeaways, restaurants, and licensed grocers in Blackpool, the Lake District and North Wales. Working with our partners to share intelligence, 60 traders had their businesses spot-checked.

Evading tax is a deliberate decision by some people not to pay the tax that they know is due. Our intelligence suggests that there is a significant risk of under-declaration of income in the leisure and holiday sector in Blackpool. This deprives the community of funds and gives dishonest traders an unfair advantage over legitimate businesses.

If you are know of someone evading their taxes, you can call HMRC's Tax Evasion Hotline on 0800 788 887."

Councillor Gillian Campbell, Cabinet Member for Public Protection and Housing, said:- "Millions of families will visit Blackpool this summer spending their hard-earned cash on accommodation, food and entertainment. It is wholly unacceptable for traders to be receiving this money if they are breaking the law on a daily basis by evading tax.

Our message is clear – if you can't operate within the law, we don't want you in Blackpool. I'm sure that these raids will result in some businesses closing down but as far as I'm concerned that can only be a good thing, both for the customers that use them and for the other traders who work legitimately."

Chief Inspector Ian Mills said:- "Lancashire Constabulary fully supports HMRC in this operation and we will be providing a police presence when needed. Tax evasion, at any level, is an offence that is taken extremely seriously and we have been working together with HMRC to help protect the public and bring offenders to justice."

Taskforces are specialist teams that undertake intensive bursts of activity in specific high risk trade sectors and locations in the UK. The teams visit traders to examine their records and carry out other investigations. HMRC and the other agencies involved will now consider further action against offenders, including full tax and VAT investigations and a review of alcohol and other trading licenses.