Glaucoma open day at Southport Hospital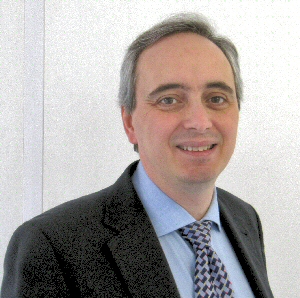 WORLD Glaucoma Week starts on Monday, 10 March 2014, as part of the worldwide campaign to raise awareness of the eye disease which affects the optic nerves. It has been described as:- "the silent thief of sight" as the condition does not cause symptoms in the early stages.

In the UK it is estimated that the disease affects one-in-200 people over the age of 40 years.

When glaucoma is discovered early and treated, its progression can be delayed to the extent that 80% of appropriately treated glaucoma patients should not encounter significant visual disability during their lifetime.

An open day surgery with a drop-in session is being held on Wednesday, 12 March 2014, from 2pm, at the Eye Clinic, in Southport Hospital.

Mr Gonzalez-Martin, consultant ophthalmologist, doctors from his team and members of the Southport and West Lancashire Patients' Glaucoma Support Group will be there to give further information on the disease. There is also the opportunity to have an eye assessment.

The support group will also hold a public meeting on Wednesday, 19 March 2014, at 2pm at the Royal Clifton Hotel, Southport.

Picture enclosed of Mr Gonzalez-Martin, consultant ophthalmologist at Southport and Ormskirk Hospital NHS Trust.

Giant artistic boost for Mayor's Hope Fund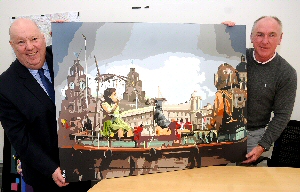 MAYOR of Liverpool Joe Anderson's poverty relief charity has received a giant boost from a local artist. Liverpool born Alan Heron has donated a painting of Royal de Luxe's Little Girl Giant and it is now being raffled in aid of the Mayor's Hope Fund, which raises money for local food banks.

To be in with a chance of winning the stunning piece of artwork, log on to the Mayor's Hope Fund Just Giving page and make a donation of £5 per entry. When donating, supply your name, address and email address on each donation and put the word 'Raffle' in the message box.

Mayor Joe Anderson said:- "I was delighted when Alan got in touch with this very generous offer. The painting is absolutely fantastic and this is a great opportunity to get involved in the Hope Fund and possibly win a fantastic prize. I hope as many people as possible log on and make a donation."

57 year old Alan has spent his working life in a range of roles from builder to community health worker, but has always been keen to pursue his ambition of working as an artist. He has been producing community art work for more than a decade, and has also spent a great deal of his private time working with and supporting children, young people and adults with learning difficulties using the medium of art.

Alan said:- "As soon as I heard about the Hope Fund I decided to donate a painting as a way of raising as much money as possible for this worthy cause. I am passionate about painting and it's great that I can do something I enjoy which also helps others less fortunate."

Alan's work covers a wide range of artistic styles from abstract to landscaping. The winner of the artwork will be chosen at:- random on Wednesday, 12 March 2014, at 9pm.