Crime on Britain's railways falls for 10th year in a row!
Photograph by Patrick Trollope

THE British Transport Police (BTP) this week have revealed notifiable crime (which makes up the more serious offences dealt with by the Force) fell by 6% during 2013/14; meaning there were more than 3,000 fewer victims of crime than the previous year. Notable achievements include a reduction of 18 percent in recorded robberies, a 17% drop in theft of passenger property and a 37% fall in theft of cable from the railway. Much of this success can be attributed to targeted initiatives run by BTP; often in conjunction with rail companies and other partners. BTP Chief Constable Paul Crowther said:- "The initiatives and operations which have made such an impact during the past 12 months really highlight the advantage our specialist knowledge brings to the railway. By working with the rail companies and passengers, we are able to truly understand the challenges they face and devise innovative solutions to tackle those problems. In 2012 theft of passenger property was highlighted by both passengers and train operators as a growing concern, as thieves turned to trains and stations which offered supposed easy pickings."
In response BTP launched Operation Magnum, an awareness campaign which drew on the knowledge and experience of rail officers and staff to advise passengers about the most common tactics used by thieves; as well as tips to avoid falling victim to those methods. The results are remarkable. Chief Constable Crowther added:- "We have led the way in combating theft and there can be little doubt that Operation Magnum, which was driven by online content and social media, has had the desired effect with almost 3,000 fewer people falling victim to this type of crime year on year. During 2013/14 we also continued to spearhead efforts to tackle metal and cable theft both on the railway, and in other sectors, through the National Metal Theft Taskforce; bringing about a 37% fall in railway cable theft which, in turn, significantly reduced the delays and disruption faced by the railway as a result of criminal activity. Again, our specialist knowledge and close understanding of the issue allowed us to not only tackle the thieves at the point of the crime, but also to help the push for a change in legislation. Working with industry and Government, we were instrumental in helping to craft the new Scrap Metal Dealers Act which has levelled the playing field for legitimate scrap metal recyclers, brought legislation into the 21st Century and significantly increased the risk of prosecution faced by thieves and unscrupulous dealers."

Of course, not all crime types have seen reductions. Sexual offences recorded by British Transport Police have risen by 21% year on year; that is a slightly higher increase than that experienced by Police forces nationally. Part of this increase can be attributed to the high profile prosecutions of celebrities for historical offences which have, undoubtedly, given victims more confidence to come forward. But another BTP led initiative, Project Guardian, has also had a significant impact. Chief Constable Crowther, who was appointed in May 2014, said:- "Project Guardian, a joint initiative between BTP, Metropolitan Police Service Safer Transport Command (STC), City of London Police and Transport for London (TfL), focuses on increasing awareness and confidence amongst the public to report unwanted sexual behaviour to the Police or members of staff. We are particularly interested in those offences which are often unreported, such as sexual assault, exposure, outraging public decency, lewd comments and harassment. During the coming 12 months; and beyond; BTP will seek to build on these successes and innovations to make what is already a relatively low crime environment even safer for passengers and staff alike. For the coming months and years we will have one simple goal; to make sure everyone who travels or works on the railway can get home everyday, safe, secure and on time. The rail industry is growing at an exponential rate and, as a Police force designed with specialism at our core; we are the world's only national force dedicated to the railways; it is vital that we able to adapt to meet the challenges this brings. To continue in our success we cannot carry on working in the same way we have always done and initiatives such as Project Guardian and Operation Magnum point the way for BTP's new direction. This process of adaptation began during 2013 when the Force undertook a restructure to allow it to invest in further frontline resources. The restructure, which was developed in 2013 and introduced in April this year, has reduced bureaucracy and cut the layers of management, rationalised our back office functions and put the Force in greater alignment with the infrastructure of our colleagues in the rail industry. As a result we will be able to invest in more than 200 more Police officers who will work on the front line to ensure the benefits of the restructure are directly experienced by passengers and staff alike. Of course, this is just the start, and my aim is to build on BTP's unique qualities and specialist skills to develop our approach to things such as problem solving and offender management, dramatically develop our use of cutting edge technology and work more closely with external partners to devise new and innovative ways to deter criminals and reduce the impact their activity has on the safe running of the railway. These are not simple tasks, but we have consistently demonstrated we are able to deliver a world class policing service which has produced an environment in which you are 9 times less likely to be a victim of crime than elsewhere in Britain. I am proud to be leading BTP during this period of change and development and I have no doubt that we have the skills, desire and expertise to ensure all passengers and staff can get home everyday, safe, secure and on time."
A unique Merseyside celebration of Mondrian's colourful life
Liner's Gym gift for Centre
Electronic Cigarette Company is First to Formally Challenge Tobacco Products Directive
1st World War Commemoration Weekend to be held in Liverpool
World War One Victoria Cross hero honoured
19 Year Old Rebecca Durkin sentenced after being found guilty of the Manslaughter
Weekend 'jam' packed with music
Southport Flower Show 2014 - Part 1
Cash windfall to benefit communities
A 60s charity concert planned for Relate
Join Stick 'n' Step at this year's Teddy Bears Picnic
Southport estate agent shows others they way to quicker sales...
Commissioner secures Living Wage Accreditation
MENTAL HEALTH AND ME WRITING COMPETITION
Northern Rail's own posters expose service and safety risks of axing conductors from their trains
Pals memorial to be unveiled in Liverpool
MURDER AT THE ADELPHI HOTEL!
"Outrage as HMS Plymouth 'stolen'" says UKIP
A unique Merseyside celebration of Mondrian's colourful life
Singer helps sweeten Strawberry Tea cancer research fundraiser
Share your biking tales as part of national Cycle To Work Day
Steve Hackett's Genesis Extended Tour - New Dates Released...
Statins 'help prevent tooth loss'
Man killed in fall from the Mount Pleasant Car Park, Liverpool

JOB - Press Regulator Recruiting

FOR the first time in British history, people from across the UK's Civil Society are coming together to create a press regulator which operates in the public interest. this is your chance to be a part of history and to get paid! IMPRESS wants to find an Executive Assistant to help them create this new press regulator. The job is in Central London (UK) and will run for 6 months, and you will be expected to do 30 hours per week. The salary will be£29,000 pro rata. Deadline to apply for this job is 12pm, on Friday, 29 August 2014. Late applications will not be considered. the interview date, if you are short listed will be on Thursday, 4 September 2014. You will be asked to start as soon as possible and you MUST be able to start no later than Monday, 15 September 2014! Click on here for more information.


...HAPPY BIRTHDAY...

Eric Clarke - Happy Birthday

If you have someone you want to say happy birthday to, for free, then use the email address below to send us the names you want us say happy birthday to, and/or a photograph. Email us today!

KEEP up-2-d

ate




with our free daily news emails.



Are you subscribed? Si

g

n

u

p

today

to

our daily email news service via... Formb

y

-

Re

p

orter

.com



If you subscribed you can keep in up-to-date with what's going on in and around Merseyside. It is free and we do not send out massive amounts of emails. Your email is kept under the UK's Data Protection Act, so you can be sure that you will not have problems.
| | | |
| --- | --- | --- |
| | Click on to read on! | Click on to read on! |
B.O.A. 70th Anniversary DVD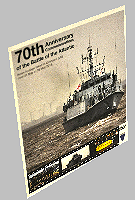 THE video footage we have taken at the 70th BOA events this year in Liverpool has now been fully edited is available to buy, on a DVD, from our Online Shop, on Mersey Reporter very soon. For each DVD sold, £3.00 will go to the Liverpool's Lord Mayor's Charity Appeal. (Registered Charity No. 229539) At this stage we can only do UK postage options, but if you are outside the UK, you can still order copies, but only via emailing us:- news24@merseyreporter.com with your FULL address and we will get back to you with a postage cost and a payment link, should you wish to continue.