Liverpool International Music Festival (LIMF 2014) - Part 1
Photographs by Patrick Trollope.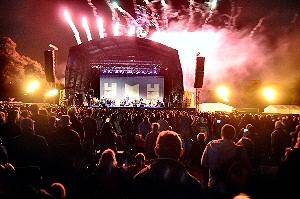 THE second Liverpool International Music Festival took place over 22 August to 25 August 2014, bringing 3 days and 1 night of fantastic Live Music to Sefton Park, but that was not just it. The Opening of LIMF in fact took place at St George's Hall, on Thursday, 21 August 2014, with a stellar line up, featuring performances from Boy George, Tim Burgess (The Charlatans), Bernard Butler (Suede) and Mark King (Level 42) to name but a few. This fantastic night was made even more special as the performance was directed by no other than Grammy award winning producer, Steve Levine...! We sent photographer Jo Forrest along to cover it for us. After the event she said:- "An historic night in an historic building... What a spectacular start to Liverpool's summer festival!" The next events then moved to Sefton Park, starting on a very cool Friday night, with live music on the main stage, thanks to Classic FM. Performing was the Royal Liverpool Philharmonic Orchestra, together with Ian Broudie and the Lightning Seeds. The night started with a few viewing issues, as the Royal Liverpool Philharmonic Orchestra opened, but sadly the stage also had the Lightning Seeds equipment set up on it, but it was not the view the public had come out for in masses, but the Philharmonic delivered a fantastic first half of audio delights. Then came the second half and what a performance, that ended with cries of more and more booming out, even louder than the fireworks that had illuminated the sky as the last piece played. For those near the stage, the heat from the flame throwers also warmed you up and looked impressive no matter where you where located. As the name of the pyrotechnic company says... 'Fantastic Fireworks!' A few clips of the ending and also a segment of the second half are on our Facebook Page.... Saturday and Sunday were also fantastic, with lots to do and see, as it was not just music orientated... Sadly, the last day, Monday was badly affected by rain, ending up with the International Stage being closed and moved into the Palm House. But on the It's Liverpool stage, the Farm delivered a stunning closing set, to those who braved the rain. On the main Stage, ending the live band performances was the Foxes, and then close came with DJ Fresh taking to the decks. So what did you think of this year's event? Email your views and thoughts to:- news24@southportreporter.com. As they say on the official website, the Festival is constantly evolving, so who knows what is in stall for 2015, but we can't Waite to find out! Well done to all the acts and also to Liverpool Council for delving another World Class event. We have been told that they have "booked good weather" for next years and said sorry for forgetting to do it this year... But I do not think most people who attended cared about the weather, as the music and atmosphere was fantastic though out. To find out more about the event on 2015 please do check out the events website, also do not forget to check out Part 2 of our coverage in next Fridays issue, as we will have some suppresses in stall for you all! But for now please enjoy this week's coverage by clicking on this link to see more of our photographic coverage.
| | | |
| --- | --- | --- |
| | Click on to read on! | Click on to read on! |
...HAPPY BIRTHDAY...
If you have someone you want to say happy birthday to, for free, then use the email address below to send us the names you want us say happy birthday to, and/or a photograph. Email us today!

KEEP up-2-d

ate




with our free daily news emails.



Are you subscribed? Si

g

n

u

p

today

to

our daily email news service via... Formb

y

-

Re

p

orter

.com



If you subscribed you can keep in up-to-date with what's going on in and around Merseyside. It is free and we do not send out massive amounts of emails. Your email is kept under the UK's Data Protection Act, so you can be sure that you will not have problems.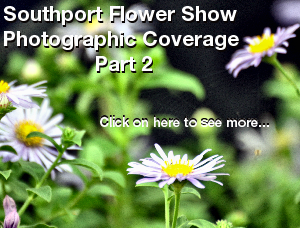 Percy French, a Life in Formby
DULUX DECORATOR CENTRE TO HELP SOUTHPORT DECORATORS BRUSH UP ON THEIR SKILLS
Marshside reserve gets new lease of life
The Lily Centre's Annual Garden Party
St Helens Town AFC secures national sponsor in record breaking time
West Coast Main Line reopens after August closures help to build a better railway
RMT slams "all-out war" on rail in the North as Government reneges on promise to scrap "Pacer" trains
Alcohol licence revoked
Southport Flower Show Photographic Coverage - Part 2
New cancer hospital proposals - find out more and have your say at Sefton consultation roadshow
Summer comes to an end, but the need for blood is constant
Illegal tooth whitener fined £15,000
Major campaign launched to raise awareness and action amongst local MPs
Southport's men – have a free night out on us
Redrow is preferred developer for Park Avenue
Readymade waterway days at the National Waterways Museum packed with fun
The latest update from the Formby Photo Group
LIVERPOOL'S ANNUAL COMEDY FESTIVAL RETURNS FOR A 13TH YEAR
Liverpool City Region's 30 year Rail future detailed in new strategy
Cancer hospital rated 1 of best nationally for patient facilities
Road crash victims remembered
Appeal following a robbery at SPAR in Birkdale
New Liver Bird for the City
WEST LANCASHIRE RAILWAY 50th ANNIVERSARY OF CLOSURE TOUR
LIMF 2014 Photographic Coverage - Part 1
World War 1 Victoria Cross hero honoured
1st World War Commemoration Weekend to be held in Liverpool
Poppy, 13, aims for the sweet smell of success by starting her own scented candle jar business
Galloway's Society at the 2014 Flower Show
Trust A&E services maintain top performance

22 year old killed rescuing her dog on Railway

THE British Transport Police (BTP) were called to the Fisherman's Path level crossing, located between Freshfield and Ainsdale, just before 3pm, on 27 August 2014, after reports that a woman died after being struck by a train. The crossing is an un-manned, manually operated crossing and it is reported that the 22 year old, who came from Glastonbury, had been trying to rescuing her dog, when she was struck by a train. BTP Police were last night trying to speak to witnesses, including the train driver. Her family was also informed following the tragedy and the incident was not being treated as suspicious. The accident led to disruption on services between Southport and Hunts Cross for several hours after the incident.

B.O.A. 70th Anniversary DVD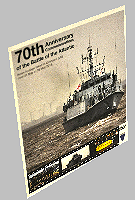 THE video footage we have taken at the 70th BOA events this year in Liverpool has now been fully edited is available to buy, on a DVD, from our Online Shop, on Mersey Reporter very soon. For each DVD sold, £3.00 will go to the Liverpool's Lord Mayor's Charity Appeal. (Registered Charity No. 229539) At this stage we can only do UK postage options, but if you are outside the UK, you can still order copies, but only via emailing us:- news24@merseyreporter.com with your FULL address and we will get back to you with a postage cost and a payment link, should you wish to continue.