Crewsaver 24 Hour Race 2014
Photographs by Patrick Trollope.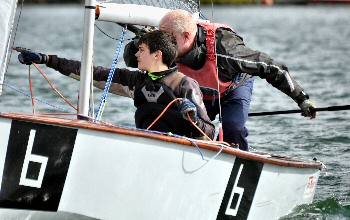 ONE of the hardest dinghy endurance races in the world took place on the Marine Lake, Southport, in the United Kingdom over 13 September to 14 September 2014.

It was far warmer than normal, making for a fantastic start to a very unusual race, except this time the relatively safe sailing waters of the man made lake had some surprises in store. Normally the race is an endurance test that tests the competing crew's character strengths through wind and/or rain, but this year a new test was awaiting the teams taking part, which would put their patience and manoeuvring skills to the test. If you don't know, the race runs continuously for 24 Hours even in extreme weather conditions, but for the very first time in the history of this annual event, they had a very exception problem; the normally good offshore winds had dropped for most of the first day's racing. The dinghies Spinnakers struggled to balloon and crews tacked and rocked the boats to fill the sails to make any headway. Battling to keep heading up, or bearing away, let alone running, was a constant issue as most found their boats in the irons, surely a true test of patience. Taking part were 3 types of craft, Enterprise, Lark and GP14, all just taking 2 crew members at any one time.

Some crews swapped over sailors, but others did the full 24 hours, with just 2 crews, on the water. This unique, annual event, run by West Lancashire Yacht Club, attracts competitors from all over the world. Amongst participants you often find many professional sailors, together with Paralympic and Olympic medallists taking part. So what about the spectators? For some of the shore crews though it was also a test of their character strengths, as this year's event might, at times, have felt like watching paint dry. You could still see why established sailors compete; on the water test they can try their abilities out, but at least those on land could take breaks and enjoy the unique hospitality provided to them at what is regarded as one of the best social events in the UK's dinghy racing calendar.

The night proved to be more interesting as the wind picked up, presenting new challenges for the flotilla of sailboats and their crews who had been struggling to keep awake because of the monotony.

Throughout the race, safety boats Royal Yachting Association (RYA) Training Establishment, along with other clubs and Southport Lifeboat watched on, struggling as well with the unusual monotony. With the rising Sun and the end nearing, the pace was far faster, thanks to the wind strength greatly improving.

The end was marked with cannon fire that reverberated around the lake and Southport's Town Centre, as each boat was saluted across the finish. Then came the awards, and the winning team's Captain's traditional bath.
We hope to see you all at the next race! For Part 1 of our video and photographic coverage please click on here now!!!

For more information about the race and for your chance to take part in the 2015 event, go to:- wlyc.org.uk.
| | | |
| --- | --- | --- |
| | Click on to read on! | Click on to read on! |

KEEP up-2-d

ate




with our free daily news emails.



Are you subscribed? Si

g

n

u

p

today

to

our daily email news service via... Formb

y

-

Re

p

orter

.com



If you subscribed you can keep in up-to-date with what's going on in and around Merseyside. It is free and we do not send out massive amounts of emails. Your email is kept under the UK's Data Protection Act, so you can be sure that you will not have problems.
B.O.A. 70th Anniversary DVD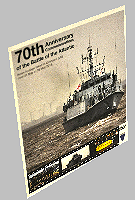 THE video footage we have taken at the 70th BOA events this year in Liverpool has now been fully edited is available to buy, on a DVD, from our Online Shop, on Mersey Reporter very soon. For each DVD sold, £3.00 will go to the Liverpool's Lord Mayor's Charity Appeal. (Registered Charity No. 229539) At this stage we can only do UK postage options, but if you are outside the UK, you can still order copies, but only via emailing our newsroom at:- news24@merseyreporter.com with your FULL address and we will get back to you with a postage cost and a payment link, should you wish to continue.