Merseyside - Make your vote count in the Liverpool City Region Mayoral Election!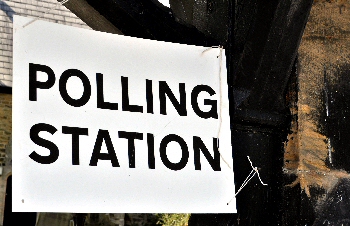 THE 1st ever Liverpool City Region Mayoral Election takes place, on Thursday, 4 May 2017. All residents across the Liverpool City Region (Halton, Knowsley, Liverpool, St Helens, Sefton and Wirral) over the age of 18 are invited to elect a new Mayor for the Liverpool City Region.
The Liverpool City Region Mayor will work alongside the 6 Local Councils to improve the economy of the area, bring in new investment, improve transport, strategic housing as well as creating more jobs.
Having a Liverpool City Region Mayor was a condition of the Devolution Agreement secured with the Government, which as well as devolving decision making on key issues, it also secured ₤900m of additional funding for the Liverpool City Region, over the next 30 years.
This is your opportunity to influence who will make major decisions about the Liverpool City Region.
Having the ability to control budgets and decisions at a local level means that they are aligned to the needs of our residents, business and region.
The Devolution Agreement enables the transfer of significant powers for economic development, transport, strategic housing and planning and employment and skills which will positively impact on the lives of all of our residents and businesses.
The Liverpool City Region Mayor will initially be for a period of 3 years, with a further election being held in 2020.
The full list of candidates will be available on online from 5 April 2017.
In addition, every household across the Liverpool City Region will be receiving a Mayoral booklet before the end of April 2017, which gives further information about the Elections process and each candidate.
To find out more on the official website, about the Liverpool City Region Mayoral Elections. On this site, you will also find some handy questions and answers too about what the role is and why it's important that you cast your vote. Make sure your vote counts on 4 May 2017!
Please visit our Twitter Page to let us know what you think about this…
Waves of support for River Festival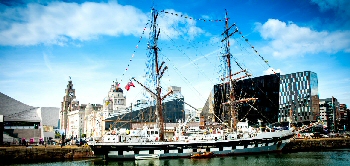 3 leading businesses have been given the lucrative naming rights to one of Liverpool's most popular annual events. Plans for the 2017 Mersey River Festival are well underway, and following a lottery style draw involving dozens of local businesses which are part of the Mayoral 100 Club; a business networking scheme which sees each organisation pay ₤3,000 to become a member which is then invested in to the development of the festival; the 3 official sponsors have been revealed.

The maritime event takes place across the waterfront, over Saturday, 24 June and Sunday, 25 June 2017, retail and leisure giant Liverpool ONE has scooped top prize and secured the overall naming rights. This means it will be officially called:- 'The Mersey River Festival in partnership with Liverpool ONE.'

Chris Bliss, Estate Director at Liverpool ONE, said:- "We are delighted to be named as this year's headline sponsor. The Mersey River Festival has established itself as a much loved annual occasion which celebrates Liverpool's cultural heritage. We are proud to be a part of this and look forward to showcasing everything which our vibrant City has to offer. Collaborating with partners across the City is something which is really important to us at Liverpool ONE and this partnership marks a further great opportunity for our magnificent City to confirm its place on both the national and international stage."

Heritage Great Britain which owns and operates some of the UK's most popular visitor attractions and represents outstanding landmarks, together with Liverpool's Mattel Play! and last Christmas' Dreamworks Lights destinations, has been named as the official sponsor of the music zone.

Allan Leech, CEO of Heritage Great Britain PLC said:- "We are proud of our roots as a Liverpool based company with a portfolio literally stretching from John O'Groats to Land's End. We welcome more than 2.5 million people every year to our attractions including Snowdon Mountain Railway and The Needles on the Isle of Wight and many more and hence we recognize the importance of such large scale events to the visitor economy. We also work with global brands and are proud to bring many of these to the City, which is helped again by our membership of the Mayor's 100 Club, as it continues to promote itself to national and international markets. The Mersey River Festival is a fantastic event and we are thrilled to be supporting the musical element of the event and look forward to the line up being revealed."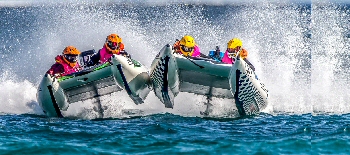 1 of Merseyside's largest employers Home Bargains, became the sponsor for the family zone which will see family entertainment such as street theatre, face painting and craft workshops taking place across the festival site. Ines Dearman, Engagement Management for the organisation said:- "Home Bargains are delighted to be the Family Zone sponsor this year. We hope to see lots of children enjoying the River festival activities and entertainment."

The programme for the maritime extravaganza is still being finalised, but will see a number of Tall Ships sail in to the City, which will join several military vessels and research ships.

Thanks to its inaugural success last year, The British ThunderCat Racing Tour will make a welcome return and where boats will be battling it out on the Mersey reaching speeds of up to 65mph. Audiences can also expect the usual incredible jet skiing, fly boarding, canoe polo and wakeboarding displays along with some dry land exhibitions or unarmed combat and weapons displays and the Sea Cadets will be performing their field gun window ladder semaphore and club swinging activities.

The Northern Boat Show will also return for its 3rd year, running from Friday, 23 June until Sunday, 25 June 2017. It covers all aspects of the leisure marine industry and there will be displays of power boats, cruisers, narrow boats, and sail boats and features some of the biggest brands in the marine world such as Bavaria, Beneteau and Dufour Yachts.

There will also be an exciting music soundtrack to the weekend, taking place on stages located across the waterfront.

Full details of the programme will be released in April 2017.

Liverpool's Assistant Mayor and Cabinet Member for culture, tourism and events, Councillor Wendy Simon, said:- "The Mersey River Festival is a much loved part of our events calendar and draws in huge crowds each year. It's wonderful that we can work in partnership with Merseyside based businesses to contribute and grow the event, and I'm delighted that once again, three more companies will have the kudos of being associated with this fantastic festival. This year's festival coincides with Liverpool being the national focus for Armed Forces Day, so there will be a unique dynamic to 2017's River Festival as the City comes together to say thank you to all those servicemen and women who make up the armed forces community."

The companies who received the naming rights in 2016 were Kier Group, Wilmott Dixon and A&B Engineering.

For more information about the Mayoral 100 Club, can be found online.

Liverpool City Region mayor - Prosperity must reach all boroughs after May's election
DRIVING up employment, wages and skills for people in all 6 boroughs in the Liverpool City Region must be the number 1 priority for the new metro mayor elected in May, according to the independent Joseph Rowntree Foundation (JRF).

In its briefing for the candidates standing in May's elections, JRF says the new post gives Liverpool an opportunity to deliver inclusive growth; growth that benefits everyone living in the City Region.

Liverpool City Region has enjoyed an economic and social revival in recent years, and the new mayor could lead the way on ensuring all places thrive.

But there remain significant challenges to creating an inclusive economy: almost 330,000 people are income deprived and more than one in four children lives in poverty.

Analysis by JRF found significant disparities between the areas in the City Region:-

► Employment across the City Region stands at 67.7%, behind the national average of 74.1%. It falls as low as 63.2% in Liverpool, compared to 73.7% in Halton.

► Median full time weekly wages are ₤40 a week lower in the City Region (₤504) than they are nationally (₤545), and there is considerable variation: from a median of ₤526 for people living in the Wirral to ₤475 in Knowsley.

► Liverpool City Region has a much higher proportion of entirely workless households compared to England (22.5% and 14.9% respectively). The rate of economic inactivity among the working age population is also high, and ranges from 23% in Halton to 32% in Liverpool City.

► In 2015, 53% of children in Liverpool City Region achieved five good GCSEs including English and Maths, but among children eligible for free school meals the figure is just 29%; and falls as low as 21% in Knowsley.

To deliver inclusive growth, JRF recommends the mayor:-

1. Create the conditions for more and better jobs.... Liverpool City Region has identified seven sectors with significant growth potential. The mayor can use their business and support skills powers to address issues such as skills shortages or high staff turnover and connect people in poverty to job opportunities in growing sectors. The mayor must also ensure low-paid sectors such as retail and care are supported to boost productivity and wages, working with businesses and industry bodies.

2. Close the education attainment gap... Work with local education authorities and the Regional Schools Commissioner to focus on using evidence effectively and schools supporting one another to improve attainment among children from low income backgrounds. Over time there may be a case for the powers of the Regional Schools Commissioner to transfer to the mayor.

3. Focus on access and quality in apprenticeships... Liverpool City Region has devolved responsibility for the Apprenticeship Grant for Employers, and has trialled changing the incentives to prioritise younger age groups and higher qualification levels. The quality of apprenticeships remains a challenge in some areas. The Mayor could work with learners, businesses and training providers to develop an Apprenticeship Charter setting out quality standards. Pushing for powers over the apprenticeship levy would enable the mayor to ensure apprenticeships are focused on delivering better employment and earning outcomes.

4. Use their influence by making inclusive growth an explicit aim of their time in office. In the mayor's first 100 days, their 1st actions should be to:-

► Create a cabinet position with responsibility for Inclusive Growth, integrating social and economic policy.

► Set ambitious targets to focus action on the employment rate, and boosting educational attainment from the early years to adult skills.

► Convene stakeholders across business, economic development, employment and skills providers, education and early years providers, other public service providers and civil society to develop a City Region, wider strategy for inclusive growth and solving poverty.

Katie Schmuecker, head of policy at JRF, said:- "Creating more and better jobs, and connecting people in poverty to these opportunities, must be at the heart of an inclusive growth agenda; and this should be the number 1 priority for the mayor when they take office in May. Economic growth in Liverpool City Region increased 8.4% in the 5 years to 2014, and it has the second highest rate of high growth firms in the country. The labour market increasingly requires workers to be more highly skilled and adaptable, meaning access to training and re-training throughout working life will only become more important. Making sure everyone, wherever they live in the Liverpool City Region, is equipped with the skills and support to find and then get on in work will be crucial for the new mayor if everyone is to share the benefits of economic growth."
Popular café prosecuted over food safety concerns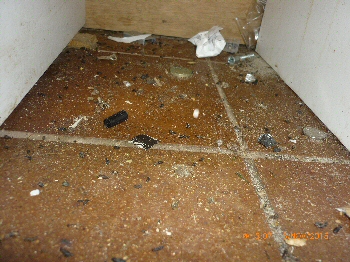 A café at a popular Wirral park is making improvements after being prosecuted for falling foul of food hygiene standards. Representatives of Shanterz, the visitor café, at Tam O'Shanter Urban Farm, pleaded guilty to four food safety offences relating to cleaning, protecting food from contamination, pest control and training of food handlers at a hearing at Wirral Magistrates Court last week. The offences had been highlighted in November 2015, when Environmental Health Officers carried out a routine inspection of the café and found standards of food hygiene were unsatisfactory and required enforcement action. At court the business was fined ₤1,500 for each offence and ordered to pay costs of ₤3,526.42, together with a victim surcharge of ₤150.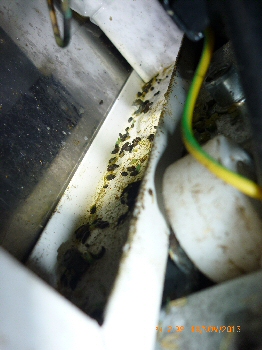 Colin Clayton, Wirral Council's Senior Manager in Environmental Services, said:- "Our aim is to support local businesses wherever possible. However, when necessary, we will take legal action in order to protect consumers from the risks associated with food poisoning. The Council wants to ensure that our businesses are healthier, safer and fairer for consumers and the business community alike. I am pleased to note that the most recent visit by Environmental Health Officers confirmed that hygiene standards at Shanterz have improved and that officers' advice was being implemented. We look forward to working with this business in future to help ensure that they are successful and that consumers' health is protected."
Do you play chess and are you a model?
WE are looking for actors and models who with like to take part in a human game of chess, that will be taking place in Southport, in June, as part of King's Garden's International Celebration Event. This fantastic event will see the area around the Marine Lake taken over by many different and interesting activities. If interested in taking part in the Human chess, please send us your information by 30 March 2017, with your full name and contact information. You must be over 18 and able to stand or sit for long periods of time, in one place. If interested, email us to:- info@vamphire.com with the subject:- "Human Chess – Southport." Please note that we can only have 32 people taking part on the board. If you have a group, say Scouts etc. who could supply a team of 16, for one side, please let us know. This is not paid, as you will be helping raise funds for The Friends of Kings Gardens. More information about the full event will be added to next week's edition.