Ovington Drive Playground in Southport to close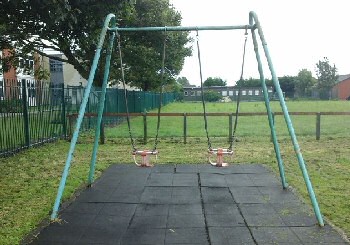 SEFTON Council have taken the decision to close down a deteriorated playground to protect the safety of park visitors. The playground on Ovington Drive has seen rapid deterioration and decline in recent months and, despite repeated maintenance, it is no longer deemed fit for purpose. The council want to reassure residents that there are a number of other facilities close by which they can take full advantage of.

A spokesman for Sefton Council said:- "The playground at Ovington Drive is over 30 years old and while we have tried to sustain it with regular inspections and maintenance, the site has recently seen rapid deterioration. As a result we have decided to close the facility and decommission the old equipment, which was done with cabinet approval and ward councillors notified. While this is disappointing, the nearest alternative playground site to Ovington Drive can be found at Town Lane which is only a quarter of a mile away. The Town Lane playground has received substantial investment in the last few years and the equipment there has only recently been re-painted, meaning provision is still available for families to enjoy."
---
Liverpool is ready to mark Merchant Navy Day
LIVERPOOL will be marking Merchant Navy Day with a special service and wreath laying, on Sunday, 3 September 2017. The Merchant Navy Day is the annual celebration of the British Merchant Navy, and a memorial for the 36,000 merchant seafarers who died at sea in World War 2. A public service which includes a sermon from Bishop of Liverpool, the Right Reverend Paul Bayes, is taking place at Liverpool Parish Church, in the City Centre, at noon. This will be followed by a march to the Pier Head where wreathes will be laid from 1pm. Lord Mayor, Cllr Malcolm Kennedy, said:- "I'm honoured to be representing the City as we remember the sacrifices made by seafarers who fought for our freedom. Liverpool played a huge role in the Battle of the Atlantic during the Second World War, and sadly many hundreds of sailors lost their lives. It is important that we never forget the sacrifices they made in keeping the country supplied with essentials delivered by the Atlantic convoys, and the event is an important time for reflection."

Metro Mayor Appoints Fairness Tsar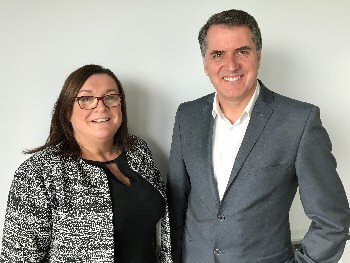 LIVERPOOL City Region Metro Mayor Steve Rotheram has announced the appointment of TUC Regional Secretary Lynn Collins, as Chair of his Fairness and Social Justice Advisory Board. Mr Rotheram said:- "In my manifesto I pledged to put fairness and social justice centre stage. Bringing in someone with Lynn's credibility and track record of fighting poverty and its causes demonstrates my determination to deliver on this pledge. I am delighted that Lynn has agreed to take on this role to be our 'critical friend', as we get to work on increasing prosperity in a way that must benefit all across the City Region." Lynn has headed up the Trades Union Congress in the North West since 2013, the 1st woman to hold that position, representing the region's 800,000 unionised workers in over 50 different trades unions. Prior to her appointment as TUC Regional Secretary Lynn worked as a senior trades unionist, playing an active role promoting equality and tackling disadvantage and poverty. New fairness tsar Lynn Collins said:- "This is an exciting time for the Liverpool City Region. The new Combined Authority and the election of Steve Rotheram as our Metro Mayor means there is a real chance to improve livelihoods. I am really pleased to have been asked to take on this role. Fairness and social justice needs to extend across our entire region in workplaces and throughout our communities. It should mean great jobs and education for all. And an economic strategy that leaves no 1 behind." The Metro Mayor's election manifesto pledged to establish an advisory board to give a voice to social groups who may face discrimination or disadvantage, as well as bringing together representatives from the social economy, faith and community groups, businesses, trades unions and young people. Steve Rotheram said:- "The advisory board is designed to provide independent advice and counsel on the work of the Combined Authority to ensure that what we are doing delivers against our commitment to build a fairer and more equal City Region. The idea with the advisory board is that it doesn't just produce a series of recommendations and then disband, but instead becomes 'part of the furniture' at the Combined Authority, permanently holding our feet to the fire on a core commitment." The Metro Mayor believes that a commitment to fairness is 1 of the things that will help the City Region to prosper in the future, pointing to the success of cities like Portland and Seattle in the US, Zurich in Switzerland and Copenhagen in Denmark. "That is 1 reason why we are focusing on 'inclusive economic growth,' promoting fairness, developing skills, supporting radical new approaches to homelessness and signing the Armed Forces Covenant. It's about making sure that every person and every community has a chance to thrive in a fair and ambitious City Region." The other 11 members of the Fairness and Social Justice Advisory Board, who will come from each area of the Liverpool City Region, will be announced in the next few weeks so that the inaugural meeting can be held in the autumn.