Western Approaches celebrates successful re-launch
FOLLOWING on from our report in our previous edition, Big Heritage about the re-launched, on Thursday, 26 October 2017, of Western Approaches, Liverpool's hidden WWII bunker, Big Heritage founder, Dean Paton, said of the opening:- "It's been a real challenge restoring a neglected military fortress to its former glory, but it's been incredibly rewarding too. The launch was a wonderful celebration of the team's hard work for this initial phase, but also, an acknowledgement to the courageous women and men who worked here during WWII. Their stories have been central to this redevelopment and, over the coming months and years, we're hoping to learn even more whilst we continue to renovate previously hidden areas of the building. It will some time before the other key phases of this extensive project are fully completed, but over the coming months we're hoping that we can gain feedback and real life recollections from visitors and incorporate their thoughts into the other stages of the renovation. This building and the military personnel who worked here, have sadly been forgotten for far too long. What we want more than anything is to restore the gravitas to this bunker and put its fascinating history on the global map as a leading WWII attraction."

Following the re-launch the renowned heritage site, on Rumford Street, is now opened to the public who can now explore some of the labyrinth of rooms, within the former bunker, under the City's Exchange Flags. Western Approaches will open 10am to 5pm, 6 a week, (except Wednesdays), all year round. Tickets are priced at ₮6.75 for an adult and ₮4 for a child. Concession prices are also available.

As part of the initial Phase of the re-launch; with lots more to follow over the coming years; the Big Heritage team of archaeologists, project managers and builders have recreated an entire underground 1940's street, complete with stocked sweet shop and dress shop. Also community classroom facility is currently being installed and a range of interactive exhibits and attractions have been installed within the building to provide accurate details on the buildings former uses.

Western Approaches is now taking group bookings and will be implementing a School programme, designed to meet the needs of Key Stage 2 and 3 history students, within the near future.
---
Rotheram joins Regional Mayors in calls for more devolved powers and greater fiscal freedom
LIVERPOOL City Region Metro Mayor, Steve Rotheram has agreed a joint statement with London Mayor, Sadiq Kahn and the country's 5 recently elected Regional Mayors calling on Government to agree greater spending powers, and commit to further devolution. The statement comes on the eve of the 1st ever meeting of the UK's 7 most powerful local politicians. The 3 Labour and 4 Tory Mayors represent cities and regions that generate 40% of the UK's economic growth. In a strongly worded joint statement, the Mayors describe the UK as still "1 of the most centralised states in the western world," where local political leaders have "far less control over the key economic levers and far less say over the management of public services, than their counterparts in other Cities around the world." Steve Rotheram said:- "Devolution is the single most important means of achieving a more economically balanced and prosperous UK. It transfers powers, resources and autonomy to the places that will be our country's most important growth engines. It is vitally important that the Government sustains and accelerates its commitment to devolution."

The Mayors will be pressing the Government for further powers relating to skills, training and apprenticeships as a key to driving local economic growth, as well as arguing for greater fiscal autonomy and local control over existing taxes and the revenues they create. The meeting is scheduled to be the 1st in a series aimed at redressing the UK's lack of political and economic balance. Steve Rotheram added:- "This is the 1st time that we have met as 7 regional Mayors and this represents a decisive shift in the centre of political gravity in this country. By working together across the party political divide we can develop and present a joint case for greater devolution and enhanced democracy. There is abundant evidence that decisions taken closer to the ground are better informed, more accountable and more likely to deliver better outcomes for local people."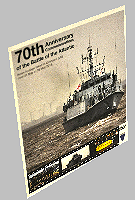 THE 70th BOA events this year in Liverpool has now been fully edited is available to buy, on a DVD, from our Online Shop, on Mersey Reporter very soon. For each DVD sold, ₮3.00 will go to Unique opera exhibition hits the right note at Central Library the Liverpool's Lord Mayor's Charity Appeal. (Registered Charity No. 229539) At this stage we can only do UK postage options, but if you are outside the UK, you can still order copies, but only via emailing our newsroom at:- news24@merseyreporter.com with your FULL address and we will get back to you with a postage cost and a payment link, should you wish to continue.