LIVERPOOL STUDENT FOLLOWS GRANDDAD AND GREAT GRANDDAD INTO NAVY RESERVES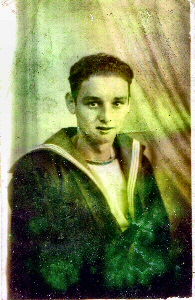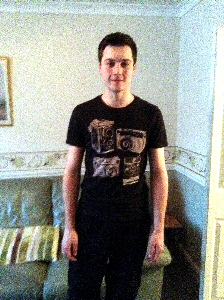 A Liverpool student is following in his grandfather and great-grandfather's footsteps after signing up to be a reserve in the Royal Navy. Liam Steel is backing a new campaign to encourage more people to join the reserves after becoming the 3rd generation of his family to serve in the navy.

The Royal Naval Reserve (RNR) will launch its 2014 recruitment campaign in Merseyside on Saturday 8 March 2014 at its base at East Brunswick Dock in Liverpool. People attending the RNR Live event at HMS Eaglet will be taken on a tour of the base, and have the chance to take part in training activities and get a taste of life at sea using a virtual reality simulator.

The organisation needs to sign up around 150 new recruits in the region over the next 3 years, and has launched a campaign encouraging people to do their bit for Britain by becoming a reserve in their spare time.

Liam Steel is studying an HNC in Electronic Engineering at the City of Liverpool College and hopes to join the navy's fulltime ranks when he graduates. His grandfather was also a reserve at the navy's base in Liverpool, and his great grandfather, Thomas Steel, served on HMS Poppy in the PQ17 convoy during the Second World War.

Liam joined the reserves last year and attends training sessions on Wednesday evenings. The 20-year-old has also completed an intensive weekend training course at HMS Raleigh in Plymouth.

Liam said:- "My grandfather was absolutely over the moon when I told him I planned to join the navy, as he'd been a reserve and my grea grandfather had served in the Second World War as well. I've always loved water activities; I've been able to sail since the age of 10 and am a keen kayaker, so joining the navy was a natural choice for me really. It's also a great way of seeing the world and serving your country. I thought joining the reserves would give me a taste of what it would be like in the full time navy and it's made me even more certain that I want to sign up. It also fits in well with my college work as most of the training is in the evenings or at weekends. I'd definitely recommend anyone who's interested in becoming a reserve to come along to the recruitment event on Saturday to find out more. I've made lots of friends even though I've only be a reserve for a few months, as you get to meet such a broad range of people. It's not all just about training either. There are genuine opportunities to be mobilised so you can serve as an equal alongside the full-time navy."

Liam is one of more than 2,300 people who currently serve as reserves in the Royal Navy alongside their normal day job. Most have no previous military experience.

When needed, the Royal Naval Reserve supplements the full-time ranks with extra manpower and, in some cases, provides additional specialist civilian skills. New recruits must be aged between 16 and 40, have an appropriate standard in English and Maths, and be able to complete a one-and-a-half-mile run within a set time.

Reserves need to be able to commit the equivalent of 24 days a year for training, which mainly takes place during the evenings and at weekends, and will be paid for their time. They will also qualify for a yearly tax-free bonus, which ranges from £400 to £1,600 depending on the length of service.

Lieutenant Roy Miller added:- "We'd encourage people to come along to RNR Live event on Saturday to find out more about what it means to be a reserve in the Royal Navy, where they'll be a chance to tour the naval base and take part in other activities. Being a reserve doesn't have to take up a huge amount of time; but it's a great way of experiencing something entirely different without having to give up your day job. You'll also be paid for your time. Liam is proof of that as he has been able to attend the Royal Naval Reserve training events without it impacting on him studying at the City of Liverpool College. We welcome new recruits from all sorts of backgrounds; whether you're a student, in a full-time job or looking to get some additional work experience."

The initial training to become a reserve takes place 1 night a week or at weekends for the first 20 weeks. This is followed by a 2 week residential course at the prestigious Royal Navy training facilities at HMS Raleigh in Cornwall or Britannia Royal Naval College in Devon. Both courses include overnight exercises on Dartmoor and, following the residential course, new recruits will be given training for a specific role, ranging from logistics to submarine operations.

The Royal Navy needs to recruit an extra 1,500 reserves at its 22 units across the UK over the next three years. The Royal Naval Reserve Live event in Merseyside will take place at HMS Eaglet at East Brunswick Dock in Liverpool between 10am and 3pm on, Saturday, 8 March 2014.

For more details, or to register to attend, call:- 08456 00 32 22, search for 'navy reserves' on the MOD website.
WITNESS APPEAL - ASSAULT ON LORD STREET - SOUTHPORT
MERSEYSIDE Police Officers were called to Lord Street, Sotuhport, at around 2am on Sunday, 23 February 2014, following the attack, which happened near to the taxi rank outside Edinburgh Woollen Mill. The victim, a 20 year old man, who was assaulted by 2 men in the queue, in what is believed to have been an unprovoked attack. The victim sustained serious injuries during the incident and was knocked unconscious. He was taken to hospital for treatment for extensive bruising to his face and torso. The offenders are described as white men, around 6ft tall and in their twenties. 1 of the men was of a stocky build with dark shaven hair and was wearing a red striped top while the other man was of a slim to medium build with short fair hair and was wearing a light coloured top. Detective Constable Adam Youds, said:- "This was a vicious assault on a young man enjoying a night out and we are determined to bring the offenders to justice. It is believed that one of the offenders continued to assault the victim as he lay unconscious on the ground. This is clearly despicable behaviour and we appeal to anyone with any information about the incident to come forward in case they can help our investigation." Police urge anyone with any information to call:- 0151 777 3059, or Crimestoppers, anonymously, on:- 0800 555 111.

Help us give our bikes a 'handle'
LIVERPOOL'S exciting new cycle hire scheme is nearly here; so now we want YOU to help us officially name it. The Council is inviting everyone in Liverpool to have their say over which name they would most like to see emblazoned across the bikes and stations, which will become part of everyday life in the City from April.

Three names have been shortlisted, and a public vote has been launched online to pick a winner. People can also choose their favourite name by email.

Everyone who registers their vote will be entered into a prize draw – with a year's free membership to the cycle hire scheme up-for-grabs for five lucky people!

The shortlisted names which the public are being asked to vote for are:

►City Bike - a strong, simple name, capturing Liverpool's identity as a major, urban centre.

► 'Pool Bike' – with a clear nod to the world-famous Liverpool name, as well as a reference to the fact that the bikes are for everyone to use.

► Pop Cycle – popping out? Hop on a pop cycle! Also a fun, fresh play on Liverpool's position as a music City and the UK's Capital of Pop

Mayor of Liverpool, Joe Anderson, said:- "Our cycle hire scheme is set to be the biggest in the country, outside London, so it's important that it has a strong identity which resonates with people within the City and beyond.

Asking the public to help us choose the name for our bikes is a great way of getting people engaged, and giving them ownership of a scheme which we hope will give a real boost to sustainable transport in this City. I'm looking forward to seeing which name proves to be the most popular."

Experienced UK supplier Hour Bike Ltd has been chosen to run the scheme; which is set to be the biggest in the UK outside London; after a competitive tender process.

The scheme will launch in April with an initial 100 bikes at 10City centre stations. By July, there will be 500 bikes at 50 stations; with 1,000 bikes at more than 100 stations, across the City, by March 2015.

People simply need to pay an annual membership fee which allows them to take a bike from any station, ride it where they like, then take it back to any station, ready for the next person to use.

No booking is needed and it's self-service; just turn up and go. The bikes are best for short journeys; and using them will be free to members to use for the first half hour.

Liverpool City Council's Cabinet Member for Transport, Councilor Tim Moore, said:- "We are really excited about the launch of our Cycle Hire scheme, and we want to give everyone in theCity the chance to be part of it. This scheme is for the people of Liverpool - you'll be using the bikes, so it's only right that you have the final say on what the scheme should be known as. By putting it to the public vote, we'll hopefully choose the name which best reflects the unique style and character of Liverpool. So get voting, help us name our bikes – and then help us make the scheme a success by using them!"

Liverpool's cycle hire scheme was announced last year. Since then, extensive consultation has been carried out with local people, businesses, key tourism and sites and educational institutions to get their views on the scheme, how they would use it, and where they would like stations to be located.

The City Council also held a Cycle Hire Demonstration Week in the City centre last July, giving hundreds of people the chance to try out bikes from a range of suppliers, get to grips with how to use the stations and provide feedback.

The funding for the Liverpool City Cycle scheme comes from the Local Sustainable Transport Fund (LSTF), allocated by the Department for Transport (DfT). Liverpool has received £2.8m from the fund, of which £1.5 million is being invested in delivering the cycle hire scheme. The remainder of the funding has been committed to a number of cycling and signalling infrastructure improvements, and sustainable transport initiatives in different parts of theCity.

The LSTF aims to reduce the number of journeys made by car, promote sustainable transport, and reduce congestion and greenhouse gas emissions. It also aims to enhance access to employment and other essential services and improve journey time and reliability.

The closing date for votes is Thursday, 13 March 2014. The winning name will be announced in mid-March, along with the official colour of the bikes.
An Apple iPad a day helps keep the doctor away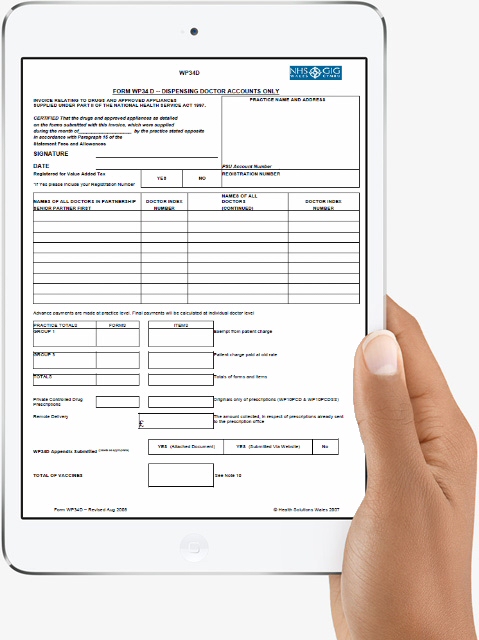 iPads and iPods will soon be as common as stethoscopes and bandages on wards at Southport and Ormskirk hospitals. That's because staff are celebrating an award of nearly £1m which will use the Apple hand held computers to improve patient care. The Trust is one of 75 English NHS trusts to share in the £100m Nursing Technology Fund announced by the Prime Minister, David Cameron, last year. The £986,000 award to Southport and Ormskirk Hospital NHS Trust will fund an award-winning patient observation system.
VitalPAC enables doctors and nurses to record clinical data on hand-held computers such as iPods at the bedside, analyse it instantly, and automatically summon timely and appropriate help when needed.
Research conducted for the NHS at hospitals where VitalPAC is used shows a reduction in hospital deaths, more patients going home earlier and fewer admitted to intensive care.

Director of Nursing and Quality Liz Yates said:- "Patient observations such as temperature and blood pressure readings have always been taken and then recorded on paper. The advantage of this system is that changes will be picked up immediately and automatically alert staff to take action. This will reduce response time and ensure faster intervention thereby reducing possible complications."

The new system is expected to be rolled out later this year.