Public meeting over the Development Strategy for Southport Town Centre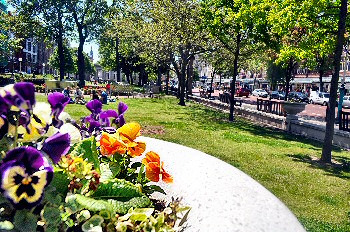 THIS will be a public meeting run by The Federation of Small Businesses Sefton and Ormskirk branch, that will take place on Wednesday, 20 May 2015, at the Old Links Golf Club, Moss Lane, Southport, PR9 7QS. A finger buffet will start the event from 6.30pm and the meeting will start at 7.00pm. The meeting will focus on the development strategy for Southport Town Centre, featuring Sefton Council and Nexus Planning. If you do not know what it is all about, Sefton Council, in partnership with the Southport Business Improvement District, has appointed Nexus Planning to draw up a development strategy for Southport Town Centre. Nexus Planning is to identify the redevelopment options for a number of sites, including Marine Park on Southport's seafront, and Tulketh Street, a commercial site. Nexus aims to establish a strategy conducive to attracting private sector investment into the town, which will be used to guide the activity of the BID over the next 5 years. Nexus Planning will be working on the first draft of the development strategy over the final quarter of 2014, and the 1st quarter of 2015. The strategy, due for delivery by 2030, will look at how Southport can regenerate and grow its visitor economy as a classic resort, including a study of the design, access and investment opportunities in and around Lord Street, the canopied Victorian boulevard which forms the historic heart of the Town.
Formby remembers the end of World War 2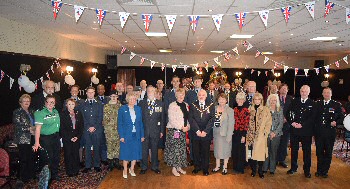 A small service of remembrance took place on Sunday, 10 May 2015, at Our Lady of Compassion Church, Formby, Merseyside, marking the 70th Anniversary of VE Day (Victory in Europe). The event was not as heavily advertised as many of the others have been in the past, but turn out was extremely good and if more people had attended, it would not have been easy to accommodate them, as the larger Church that the Formby Royal British Legion uses is currently undergoing major renovations. The date was picked as it was the closest Sunday to Friday, 8 May, when 70 years before, on that very same day in 1945, a public holiday was held to mark the formal acceptance by the Allies of World War II of Nazi Germany's unconditional surrender of its armed forces. That was first known as V Day, but generally, over time became it became known as VE Day. After the service those attending went to a reception at Formby Sports and Social Club, Whitehouse Lane, formerly the Royal British Legion Club. At the reception, guests were given food and drink, as the Marshside Brass Band entertained them. We should never as a nation forget the bravery of World War 2 veterans nor those lost during that war, on all sides, in order they we may never repeat the mistakes made again. If you have any memories of the 1st VE Day, please let us know. We would love to hear them and capture them for historical record. Our email is news24@southportreporter.com.
To see our photographic coverage and some video footage of the event, please click on here now.
...HAPPY BIRTHDAY
...
Happy Birthday to Martin Hovden from all the media in Southport...

Michael Garner, happy birthday from Mind Focus Groups...

Email us to put your or a friends birthday in one of our editions...
If you have someone you want to say happy birthday to, for free, then use the email address below to send us the names you want us say happy birthday to, and/or a photograph. Email us today!