500 cannabis plants confiscated in Aintree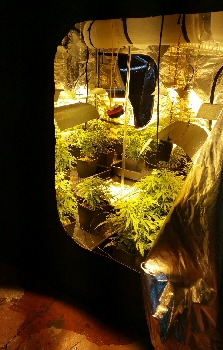 ON Wednesday, 8 March 2017, Officers from Merseyside Police executed a drugs warrant at an the industrial unit on Wareing Road, Aintree and recovered a total of 500 plants. The plants found that the address are said to have an estimated street value of around ₤2,000,000 and are now being forensically examined. The force's cannabis dismantling team (CDT) also removed 10 large tents within the unit, which housed the plats, alongside growing equipment.

Chief Inspector Matt Boyle:- "This was significant recovery and these plants would have been sold on our streets, to line the pockets of criminals involved in serious and organised crime and to cause misery and harm in our communities. These have now been taken out of circulation we are now working to trace those responsible and bring them to justice. We cannot keep removing these plants without the help of the public; I would urge communities to continue to give us information about any drugs activity; who is operating these farms and where they are and we will take action as we have done today. If you have any information about cannabis farms in your area, please tell us so we can rid our communities of this blight. Anyone with any information can call:- 101, or Crimestoppers anonymously on:- 0800 555 111."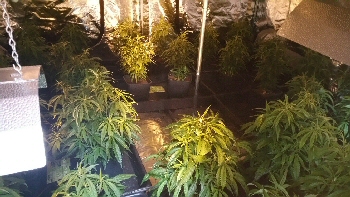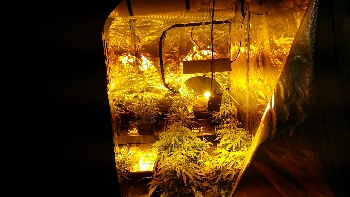 Commonwealth Day marked with flag raising
LIVERPOOL is marking Commonwealth Day, on Monday, 13 March 2017, with a special service at the Town Hall.
Commonwealth Day, held on the second Monday in March each year, is an opportunity for individuals, communities and organisations to promote the Commonwealth's shared values of peace, democracy and equality, and to celebrate the association's rich diversity.

The Lord Mayor will join members of Liverpool Commonwealth Association; formed in 2015 to encourage trade, educational and cultural links with the City; to raise the Commonwealth Flag on the roof of the Town Hall.

Lord Mayor, Councillor Roz Gladden, said:- "As the place which was once the 2nd City of the British Empire, Liverpool has a proud history at the heart of the Commonwealth. It helped shape the place we are today, a City Region where 60 languages are spoken by residents, whose ethnic heritage comes from 100 countries! It is important we must not forget the vital role our diverse communities play and have played in the City, not least the sacrifices made during two world wars and conflict since. Commonwealth Day gives us an opportunity to do that."

Chair of the Liverpool Commonwealth Association and Assistant Mayor, Councillor Gary Millar said:- "On Monday, 13 March 12017, we salute our Commonwealth friends and family and remind the world that Liverpool is back! It's back as a global trading, cultural and academic partner. We are not just an association; we are a group of passionate individuals from the heritage of 53 nations, using our influence and our links to ensure this region is seen as the place to do business, to learn from, to visit and to play. Today's ceremony is part of a global initiative to fly the flag to herald this amazing and influential family of nations. I would love this amazing family to host not just the Commonwealth Games but also hold the Commonwealth Heads of Government Meeting in this region in 2018; that would be two gold medals worth flying the flag for!"

The Commonwealth is made up of 53 countries with 2.2 billion people, 60% under the age of 30, and spans nations in Africa, Asia, the Americas, Europe and the Pacific.

15 warrants served, 9 arrested and bikes seized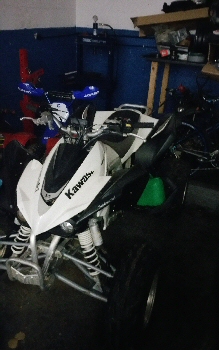 MERSEYSIDE Police have arrested 9 males and seized 5 motorbikes and 4 quads after 15 warrants were executed across Merseyside, on Thursday, 9 March 2017, as a response to an illegal gathering of motorbikes in Merseyside, in 2016.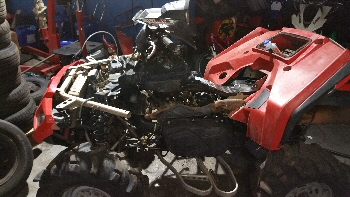 Warrants were carried out at premises in Knowsley and Liverpool resulting in the recovery of the bikes, a small amount of drugs and mobile phones.

The arrests are for the offence of causing a public nuisance and follow an investigation into incidents on 7 November 2016, when numerous calls were made to emergency services reporting multiple motorbikes, including off road vehicles, driving dangerously across Merseyside.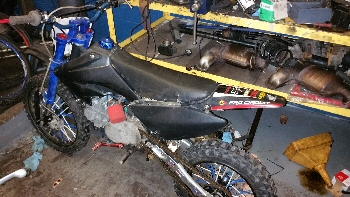 Detective Chief Inspector Cheryl Rhodes, who is leading the investigation, said:- "This arrest day is another successful step forward in our investigation. I would like to thank the members of our communities who have provided information so far, as this is vital in taking such positive action and ultimately bringing offenders to justice. Individuals and groups of riders who take to the roads in a criminal, reckless and anti social manner show a complete disregard for public safety and will never be tolerated by Merseyside Police and our partners. We know how strongly that members of our communities feel about these incidents and will continue to take positive action to seize those bikes we believe are being used illegally on our roads, and deal with associated criminality. Action is constantly being taken behind the scenes in relation to incidents such as this, and we appreciate people's patience as we thoroughly investigate each 1. Incidents on our roads continue to show the very real dangers to pedestrians, Officers, riders and other road users. We are determined to make our roads safer through all our available powers, and the continued response we have seen today is once again thanks to information provided by our community. I would urge anyone with information which enables us take these bikes out of circulation and make our streets safer to keep coming forward."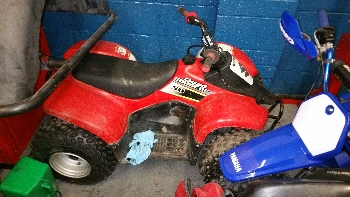 Anyone with information on who is using these bikes and where they are being stored is urged to call:- 101 or Crimestoppers anonymously on:- 0800 555 111.