Scott Matthews heads to Leaf, in Liverpool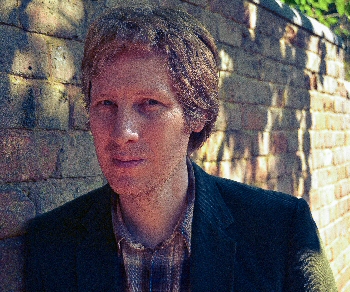 THE critical acclaimed Scott Matthews, who was born in 1976, in Wolverhampton, is heading to Leaf, in Liverpool, on 31 March 2017. LEAF Liverpool is located on Bold Street, and it is a unique, independent teashop and bar. For more information visit:- ThisIsLeaf.Co.UK.
Scott Matthews' ground breaking debut album, Passing Stranger earned him serious attention with its bold mix of folk, rock, blues and Eastern inspired song writing. In 2007 his 1st single 'Elusive' won the Ivor Novello Award for 'Best Song Musically and Lyrically.'
Scott progressed to perform on a number of international sell out tours with respected artists such as Bert Jansch, Robert Plant and Alison Kraus, Foo Fighters, Rufus Wainwright and Tori Amos. Subsequently, Robert Plant came onboard for a guest contribution on Scott's follow up album:- 'Elsewhere', and down the line legendary double bassist Danny Thompson joined Scott on his 3rd release:- 'What The Night Delivers', having encountered each other whilst performing in Joe Boyd's stage production of:- 'Way to Blue – The Songs' of Nick Drake.
The vision for albums 4 and 5 were, however, much closer to home with Scott recording Home Part 1 in 2014 at the bottom of his garden in his home built musical abode.
This organic means of creating music from his home, in the West Midlands, inspired Scott to set up his own record label in 2016, 'Shedio Records', on which his new album, Home Part 2 has been.

Home Part 2 finds Scott in many senses returning to the source, driven by what he describes as:- "a need to rekindle a relationship with the artist I was 10 years ago, but joining forces with the artist I am today."
Speaking about the contrasting interplay between the new record and its predecessor Home Part 1, Scott says:- "After completing Part 1, I was very much aware of how I wanted Part 2 to sound, look and feel. The more I record my music, the more I've realised I describe what I'm looking for as colours. This method helps me to visualise what instrumentation I'd like to hear. Part 1 has a very sepia like tone, with warm, earthy browns and creams and has an almost grainy, sonic texture. Part 2 was always going to be the complete opposite, with a very technicolor outlook; it's technicolor brother!"

Whilst his own experiences are often the inspiration for his song writing, books, films and art sit at the heart of many of his songs.
Strongly rooted in the Midlands, there is undoubtedly inspiration to be found here with its rich musical heritage, and Scott often references the landscape and its characters in his writing, most recently in the slide blues guitar track on:- 'Home Part 2 Black Country Boy', contrasted with the warmth and honesty in the song:- 'Good Times'.
The social realist work of writers such as Alan Sillitoe and the kitchen sink dramas that followed, such as:- 'Saturday Night', 'Sunday Morning' and 'The L-shaped Room', have influenced his own lyric writing with their reflections of humble, working class life.
Among the reoccurring constants in his world are "home" and what it means to everyone. It links the mix of new songs on the album; whole heartedly embracing it whilst blending it with dreamlike, otherworldly visions of escapism in the phantasmagorical:- 'Waltz, at Nightfall' and the beguiling:- 'Where I Long to Be', that reveal the troubadour at heart is never far away.
His vocal style has been much referenced in ethereal terms of "ghostly", "haunting", "eerie" and "hypnotic", so perhaps there is magic afoot.

About his early start as a musician Scott says:- "Fundamentally, I've always been a guitar player since the age of 11 and it's the only instrument I can hold confidently and assuredly and write songs with. I was closer to 20 before I started getting into the realms of acoustic guitar playing. Neil Finn is a pivotal artist who helped me to bridge the gap between understanding how I could incorporate all the things I'd learnt on the guitar and how it can be a trusty tool in pursuing my craft for writing songs. I then discovered the open tuning approach to guitar playing through John Martyn, Bert Jansch, Nick Drake, Davy Graham and Joni Mitchell, which over night seemed to blow my whole creative world wide open. With Part 2 the palette of guitar textures has widened further still with my love and rediscovery of the electric. My playing has naturally developed more of a percussive nature over time through playing more fingerstyle to accompany songs. I use the acoustic guitar to provide a structure, so I think about the drive of the rhythm whether I fingerpick or strum and how it supports my voice when writing. Interestingly, I've applied this fingerstyle approach to the electric guitar and it's helped me find a new set of colours that I have introduced to full band songs."
Scott is about to release his 3rd album, entitled:- "What the Night Delivers." We are told that it was recorded at Shepherd's Bush Empire, London and will be released on the San Remo label.

To book tickets for Scott Matthews Liverpool performance, call:- 0151 707 7747 or pop in to:- Leaf Cafe, 65 to 67 Bold Street, Liverpool. L1 4EZ.
For more information visit:- ThisIsLeaf.Co.UK.

Celebrate the music of the legendary Cilla Black
Photos by Jamie Dannunzio...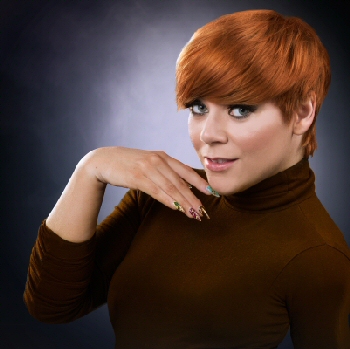 HEADING to St Helen's Theatre Royal, on Saturday, 18 March 2017, will be:- 'Cilla And The Shades Of The 60's.' The show is billed as the ultimate tribute to the legendary Liverpool redhead and a perfect musical stage show for families and pop music fans of all ages. The cast of the show, led by the effervescent Victoria Jones, takes the audience on a musical journey, starting with Cilla Black's discovery at Liverpool's famous Cavern Club and presents some of the great songs by artists who changed the world of popular entertainment in the 1960's including:- Cilla, Dusty, Lulu, the Beatles and more.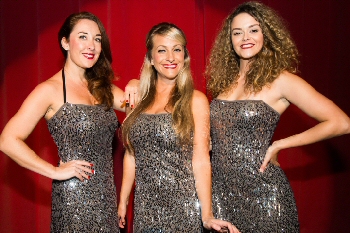 Victoria grew up in a musical environment in Liverpool; from a very early age she was a fan of Kylie Minogue and by the time she was 15 she was performing Kylie tracks on stage in a cabaret style act; she even performed on the BBC TV show:- 'The One And Only' which led to her working in a variety of venues including cruise ships, casinos and theatres.
But it was in France that Victoria made the biggest impact, recording songs for Disney and the TV show:- 'Star Academy.' She also toured with the country music band:- 'The Rodeo Girls' and worked as a presenter, dancer and singer in numerous shows in Disneyland Paris. She has since worked alongside comedians and actors in a number of shows including the hilarious:- 'Escorts – The Musical' and she famously unleashed her wild wide in the cult rock theatre show:- 'Vampires Rock.'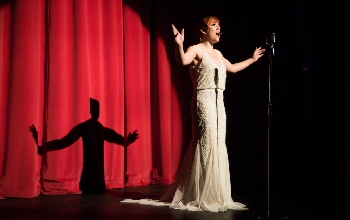 In 2014, Victoria began her tribute to the late, great Cilla Black in her 1 woman show:- 'Liverbird.' Victoria not only has Cilla's trademark looks and accent down to a tee she has the voice to match so she was a natural choice for the producers of Cilla and the 'Shades of the 60's' for the new 2017 touring show where she will be joined onstage by Anna Slater, Emily Clarke and Nicola Twardowski, as:- 'The Shades.' The show celebrates the great song writing partnerships of the time including:- Lennon / McCartney, Bacharach / David, Lamont / Dozier / Holland, and Greenaway / Cook and takes a trip down memory lane reliving some of the most popular aspects of Cilla's stellar career including her own TV show:- 'Cilla' which ran 1966 to 1978 and 'Blind Date' which ran for a record breaking 18 years.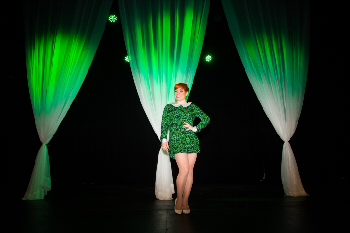 Chantelle Nolan, Theatre Manager said:- "We love a local at The Epstein and we are excited to welcome Liverpool's own Victoria Jones as Cilla Black. We can't wait to watch her perform!"

Victoria Jones added:- "Growing up in Liverpool, I knew Cilla Black as a TV presenter, but then in my teens, I discovered her music and was amazed by her vocal range and her emotional depth; I find her ballads so beautiful and she portrays heartbreak in a truly moving way. When I travel around the country, being a red headed Scouser I always get compared to Cilla... I do feel a connection there; she too was a bold girl from a working class background who just loved to perform."

Book in person at the:- Theatre Royal Box Office Corporation Street, St. Helens, Merseyside WA10 1LQ (Monday to Saturday from 10am to 5pm.) Alternatively, you can also call:- 01744 756 000 or log on to:- StHelensTheatreRoyal.Com.