SCHOOL PUPILS IN THE NORTH WEST HAVE DRAMATIC LESSON ON THE RISKS OF UNDERAGE DRINKING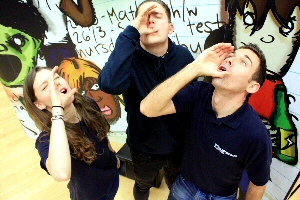 A powerful lesson on the reality of alcohol misuse will be dramatically played-out on-stage to thousands of pupils at secondary schools across Cheshire, Greater Manchester and Merseyside over the coming weeks. Pupils at 29 schools across the region will take part in 'Smashed', a theatre education programme, sponsored by Diageo GB and delivered by Collingwood Learning. The performance and interactive workshop has been developed in consultation with young people and helps pupils understand the facts, causes, and consequences surrounding alcohol misuse and the risks of underage drinking.

The cast of 'Smashed' delivers this hard-hitting show to pupils, by telling the story of a group of friends whose misuse of alcohol ends in tragedy. The performance is followed by an interactive workshop, where young people are able to question the decisions of characters, explore their motivations and the consequences of their actions, and actually change the outcome of the story.

Over the coming months 'Smashed' will be visiting schools across the north of England to challenge young people's attitudes to alcohol and empower them to make informed decisions about when and how they might choose to drink in the future.

Chris Simes from Collingwood learning, which runs the 'Smashed' programme said:- "Drama is a brilliant way to engage students around a topic and is a powerful means to connect with young people. The 'Smashed' performance effectively portrays the risks of alcohol misuse and the interactive workshop captures the pupils' attention and can genuinely help to transform their knowledge, behaviour and attitudes by really getting under the skin of the issues."

Mark Baird, Head of Industry Affairs and Alcohol Policy at Diageo GB, which has sponsored the 'Smashed' programme for the past 10 years said:- "We believe that young people need to be educated to make informed decisions about alcohol consumption in the future. Although we are encouraged to see that national statistics continue to report a significant decline in alcohol consumption amongst young people, there is always more to be done to tackle issues surrounding alcohol misuse. We know from Drinkaware research that most teenagers have their first taste of alcohol around the age of 13; which is why it's so important to be holding these workshops with this age group."

Galloway's Launch Diners Club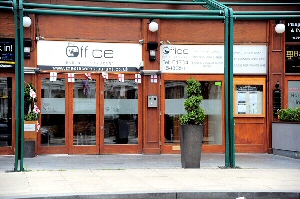 GALLOWAY'S Society for the Blind based on Wright Street in Southport is celebrating the successful launch of its new Diners Club which met for the first time at the end of January.

17 members and friends of Galloway's turned up for the first club meeting at local Southport restaurant 'The Office' on Hoghton Street, to start a season of "Dining Out"for the society.

For many blind and partially sighted people, eating out can present a range of problems, restricted access can make it difficult for people with a visual impairment to get around, particularly for those who rely on canes or dogs and things like poor lighting or the lack of a large print menu can make the whole experience daunting and even embarrassing for many people. One of the aims of the Diners Club is to review how different local restaurants accommodate for visual impairment.

Adrian a 'Seeing it My Way coordinator' at the centre said:- "After asking those that attended the meal for feedback about their dining experience this is what was said; the restaurant was large with plenty of room to move about with a cane or dog and there were already a lot of people enjoying their meals when we arrived – normally a good sign! We were given a long table at the back of the restaurant which had more suitable lighting than the front. The table was well laid out and the surroundings were clean and pleasant. The menu had a wide range of food to choose from all at an affordable price and although they did not have a large print menu when we phoned up to book the table, they went out of their way to ensure there were large print menus on hand when we turned up on the day. 1 waiter and 1 waitress served everyone and they were extremely patient, gracious and helpful at all times. They deserved every bit of the tip we gave them on leaving. The general feeling was that the food was excellent value, hot and extremely well presented. Nothing seemed too much bother for the staff and one member even asked for a sweet which was not on the menu and received it. Top marks for this local restaurant and the next restaurants on the list will have to do well to beat this very high standard. Our advice to any partially sighted people planning a visit to 'The Office' would be to ring ahead to ensure large print menus are available on the day."

If you would like more information on the range services Galloway's provide, are interested in attending the diners club or would like to recommend a restaurant for review please call Adrian and Carl on:- 01704 534555 or via email. Alternatively the Southport Centre is open Monday, Wednesday and Friday 10am to 3pm or Tuesday and Thursday by appointment only.