Have you found the Cocoa House in Southport?
SOUTHPORT'S latest hidden venue is a great coffee house come wine bar. If you have not already been, the Cocoa House is located on Lord street, Southport, next to Costa Coffee. The venue is a cosy venue, tht is bright and very atmospheric. The venue is dog friendly, so do not be shocked to see dog treats on the bar. Other interesting things you will find are the unusual items used to decorate the place. The bar specialise in cocktails, beers and hot chocolate, if your not in the mood for a coffee or a beer. If you do order a hot chocolate, do watch as they attack the large Belgian dark chocolate block that's located next to the Coffee machine, that they use to put shavings on both the hot chocolate and also the capachinos. This little gem promises also provides sandwages by day, along with live music on Friday and Saturday Nights. Plus it has a secret walled garden... These are a few shots we took of the venue recently. If you attuned, please do let us know what you think of this very unusual venue.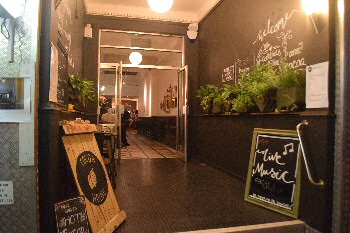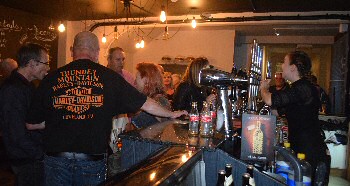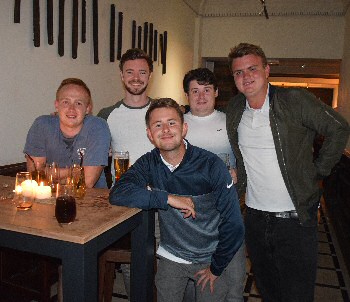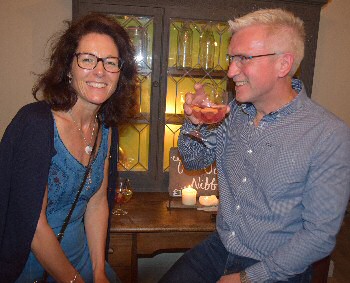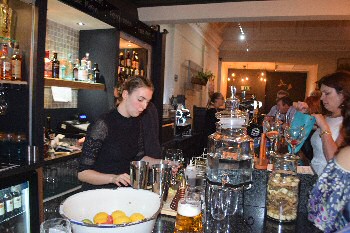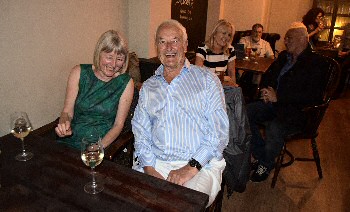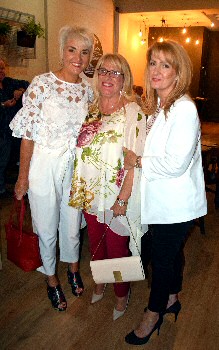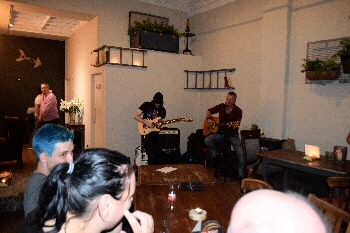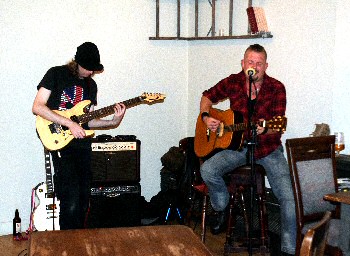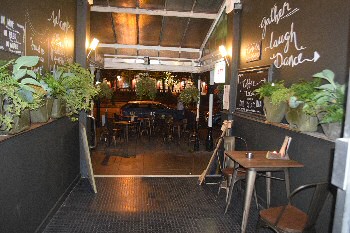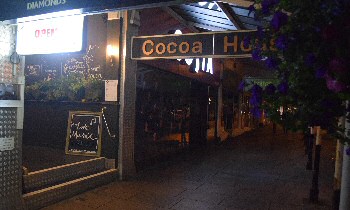 Get your place on a group shoot with Elli Wilson, who has the titles Miss Liverpool City Region 2017/18 and England's Billion Dollar Smile 2017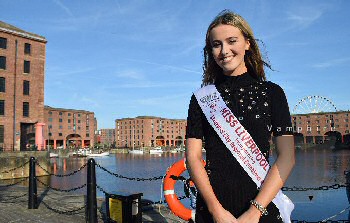 DON'T miss your chance to photograph Elli Wilson, Miss Liverpool City Region 2017/18, who has also won the title England's Billion Dollar Smile 2017, in the Miss England 2017 contest. The shoot will cost ₤40.00 per person, and we only have space for 8 photographers, so act now or miss out. The shoot will take place on Sunday, 24 September 2017, in a new, fully equipped photographic studio, The Powder Rooms Photography Studio, which is conveniently located within a 5 min walk from Merseyrail's Sandhills Station, Liverpool. Free parking on site is also available. Doors will be opened at 9:30am, and shooting will start promptly at 10am. The event will run until 7pm, with 1 hour fixed break for lunch. To book and for more information visit:- VAMPHire.com.
---
Liverpool Gin hits Tesco shelves, as sales in the spirit rise City wide
LIVERPOOL Gin, the latest local supplier to be stocked on the shelves of Tesco stores across the City, has contributed to a regional boom in sales of the spirit. Recent data reveals that whilst sales of gin have increased by around 36%in Tesco stores across the UK, the people of Liverpool have an even stronger taste for the tipple, contributing to a rise in gin sales of over 52%. Tesco now stocks the 'original' flavoured Liverpool Artisanal Organic English Gin in 19 stores across the City. Gin has become the fastest growing spirits category in Western Europe, with the gin segment now being worth ₤420 million a year to supermarkets in the UK alone. The premium end of the market has grown at 33%. Andrew Hargreaves, Spirits Buyer at Tesco, said:- "We are definitely seeing a move toward the drinking of better, premium spirits and Liverpool Gin is no exception as it offers quality, clean liquids with distinct flavour profiles. We have also seen an explosion in craftsmanship, with small producers carving a niche for themselves and drawing upon traditional techniques and methods of production. Liverpool Gin is produced in hand beaten copper stills in the heart of the City which is steeped in maritime and word trade tradition, with the botanicals of the gin reflecting the spices and flavours that were introduced to the UK through the old trade routes coming through the Port of Liverpool. There are few Cities in the world which evoke the sense of belonging more than Liverpool. Civic pride and passion runs throughout the City and its people. The 'Liverpool' range of spirits draw on the iconography of the famous Liverbirds which form part of the famous Pier Head."

Tesco stores in the City will also be stocking Liverpool Vodka, the sister product to the Liverpool Spirits range of gins. Leanne Ware, Senior Marketing Manager, Liverpool Gin says:- "Liverpool Gin and Liverpool Vodka have a huge following in the City and it's fantastic that both the gin and vodka are now available in Tesco stores, making the drinks more accessible in their homeland."
---
Work due to start on refresh of the Mersey Tunnels Toll System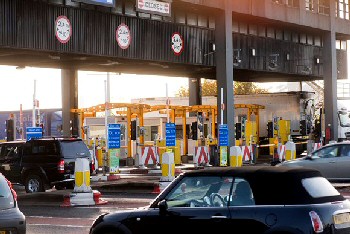 MERSEY Tunnel users are set to benefit from an improved travelling experience as work gets underway on a refresh of the toll system in both tunnels over September 2017. Improvements that will be introduced through the refresh, some of which are the result of feedback received from tunnel users, include:-

► New toll machines on both the Birkenhead and Wallasey Tunnel toll plazas.

► The machines will include an improved positioning of both the coin basket and the "reject coin" slot (making it easier to collect coins not accepted)

► Improved coin analysers, ensuring the cash transaction is quicker for customers.

► A change to the process of the "staffed" lanes, where payment will be taken by the attendant rather than the cash being handed back to them to make payment at the machine; again speeding up the transaction for the customer.

► The introduction of contactless card payment into every lane, to be in operation from early 2018.

► Digital displays to indicate information about your transaction in live time as well as the status of Fast Tag account balances.

► A new, improved website for Mersey Tunnels and the Fast Tag system. A decision was taken to "refresh" the current system rather than wholly replace it, so as to minimise the disruption to the public and also allow long term planning for any major changes in the future.

► Some preparation work has already taken place for the refresh, with 2 test lanes installed into the Birkenhead Tunnel back in July, along with work to update the systems, behind the scenes.

► The ₤3.1m scheme will see the current toll machines (which were 1st installed in 2001) replaced on a lane by lane basis, from late September to January, to minimise disruption for tunnel users, although customers are being advised that there may be some congestion during peak periods while the work takes place.

► Once that work in all toll lanes is completed, work will begin to install the contactless card payment equipment into each lane early in 2018.
► The new Mersey Tunnels website, incorporated into the main Merseytravel website with a user friendly interface including a mobile site, is also due to launch in December 2017.
Gary Evans, Merseytravel's Head of Customer Delivery said:- "The work that is being undertaken over the next few months should make tunnel users' journeys quicker and easier. The current system is reaching the end of its life and it is essential that it is not only brought up to date, but also improved. A lot of hard work and planning has gone into making sure this refresh doesn't just keep the Mersey Tunnels running as they were, but helps to speed up journeys as much as possible and takes account of customer feedback to date. The possibility of card payments is something that we've received a lot of customer feedback about over the last few years and we're really pleased that we are able to introduce this as part of the refresh. While we're working to speed up cash transactions, tunnel users are reminded that Fast Tags already offer speed and convenience, and at a reduced toll."

Members of the Liverpool City Region Transport Committee will be getting an update on the tunnel toll refresh at next week's meeting, on Thursday, 7 September 2017.
---
Strike action might breach existing legal commitments to protect older and disabled passengers
THE Rail Union RMT claims that a Northern Rail bulletin issued to staff ahead of tomorrow's strike action breaches existing legal commitments to protect older and disabled passengers. The Union has told the media that Northern Rail has said that in future they only want:- "a 2nd person on many trains, just not all, we want to explore staffing options with the RMT where there may not need to be a 2nd person on board." Yet Northern Rail, according to the RMT, is required by their operating license to establish and comply with a "disabled people's protection policy" which must be approved by the Rail Regulator, the Office of Road and Rail. Northern's existing disabled people's protection policy called Making Rail Accessible, via helping older and disabled passengers was reissued as recently as June 2017 and detail a number of areas where having a Conductor (Guard) on all trains currently protects older and disabled passengers. The policy rightly boasts that:- "all our trains have conductors they are there to help so please don't hesitate to ask and that passengers who require assistance getting on and off the trains will benefit from the fact that Conductors will fit the on train ramps at unstaffed stations. The policy also sets out how a Conductor on every trains assists and protects older and disabled passengers after they have boarded the train. Our conductors, who are on every train, will make every effort to help older and disabled passengers to find a seat. They will also take reasonable steps to ensure that the wheelchair space is available for wheelchair users when required…… Aural and visual information; Conductors are trained to make announcements giving details of the next station in good time to allow disabled passengers to prepare to alight. They will also provide information on any service disruption. Conductors are trained to take into account the needs of visually impaired, deaf or hearing impaired people, as well as those with reduced mobility. On board the train, our conductors will keep you informed and explain where all the emergency information is located. They're also fully trained to assist all passengers should evacuation of the train be necessary."
RMT General Secretary Mick Cash said:- "Currently, under the terms of their own operating licence; agreed with the rail regulator; Northern Rail have to comply with their commitment to older and disabled passengers that there will be a Conductor on every train. This means there will always be assistance available to get on and off the train and there will also always be assistance available when on board the train. It also guarantees there will always be a Conductor to inform and protect older and disabled passengers in emergencies and carry out evacuations. Northern's latest message to their own staff that the company no longer wish to provide this protection and assistance for older and disabled passengers is an absolute scandal and rolls the clock back on the rights of older and disabled people. The only way Northern Rail can get away with their cuts is if the rail regulator agrees to the changes. We are calling on the regulator's Chief Executive, Joanna Whittington, to make it crystal clear she has no intention of agreeing Northern Rail's plans to weaken protection and assistance for older and disabled people."