Liverpool 2022 Commonwealth Games could deliver an economic boost of around ₤1 billion
A study has revealed that hosting the 2022 Commonwealth Games in Liverpool and Manchester could deliver an economic boost to the region and wider UK economy of around ₤1 billion.

The study, conducted by Deloitte, the business advisory firm supporting the Liverpool bid, estimates that ₤110 million could be generated pre-Games, largely through an increase in tourism due to Liverpool's higher profile, and construction work in the City creating additional jobs for local people.

During the Games, the spending of visitors and those involved in the Games on hotels, Hospitality, retail and travel, could generate ₤60 million in additional economic activity.

Although total economic impacts at both Liverpool and UK level are in the region of ₤1bn, in Games expenditure, is higher in Liverpool due to visitor origin, and legacy impacts are higher in the UK due to spillover effects. These 2 effects broadly balance out.

Benefits are presented in 2022 constant prices and discounted at 3.5%. Benefits are a mix of market Gross Value Added (GVA) which is analogous to GDP; and non market social benefits.

Significantly, legacy benefits for the City, mostly in the 5 years after the event, could account for ₤750 million, with a further ₤120 million shared across the UK.
These benefits would take the form of 'place' benefits, such as the earlier development of infrastructure and regeneration projects; 'people' benefits, for example healthier lives through sports participation and giving local people the skills to succeed; and 'productivity' benefits through increased tourism, exports and foreign investment.

Liverpool 2022 Bid Chairman Brian Barwick said:- "This report shows what a successful bid could mean in hard terms for the City, the Merseyside and City region and the wider UK. Liverpool is a world famous City, which people love to visit. Our Games plan, centred on Liverpool's iconic waterfront, combines existing world class venues and stunning new facilities, such as a 50m pool in the City Centre Docks. It will attract visitors from around the world and provide a huge boost to the economy during the Games and for years to come. Liverpool has a rich industrial, cultural and sporting heritage and, as a globally recognised City that has been on its own journey of reinvention, is the perfect place to showcase Britain in a post Brexit era. And with Liverpool also being home to the UK's official biennial International Business Festival which attracted over 42,000 day visitors and secured ₤600m of trade and investment in 2014 and 2016, the City is uniquely placed to promote UK Plc to the Commonwealth and beyond in 2022."

Joe Anderson, Mayor of Liverpool said:- "This study shows that hosting the 2022 Commonwealth Games makes huge sense for the City, wider region and UK as a whole, delivering significant and lasting economic and social benefits. It will be truly transformational and will accelerate up to ₤1 billion of planned investments to transform the City's world famous waterfront. Existing plans for Everton FC's new stadium at Bramley Moore Dock, 1,700 new homes in the North Docks, the 10 Streets Stadium Gateway Development and Kings Dock destination development will all be accelerated, creating 12,000 new jobs and leaving a lasting legacy for communities across the City."

Mark Lawrie, Partner, Deloitte, said:- "We have conducted a robust socio economic analysis within Treasury guidelines and we are confident that the analysis confirms a very positive impact for Liverpool, Manchester and the UK. It is also important to recognise that there are a large number of ancillary investments planned that will enhance the City's infrastructure enabling it to both act as a host for the Games, and as a driver of trade and tourism for the UK. The acceleration of these investments will have a significant impact on the regional economy and help to secure an enduring legacy benefit for the UK. We believe that when considered in its entirety this evidence makes a compelling endorsement of Liverpool's ability to showcase the best of 'UK Plc.'"
What are your views on this? Please email us at:- News24@SouthportReporter.com with your thoughts on this topic. do you think Liverpool should get the Games, or should Bristol? Please do let us know...

Walkers in Merseyside 1 step closer to enjoying England Coast Path

PEOPLE on Merseyside are 1 step closer to being able to walk around the entire England coastline, as Natural England announced, on 1 September 2017, that work has started on every stretch of the England Coast Path.

The England Coast Path is an inspirational project to create the world's longest continuous coastal trail. There are 2 stretches included in the project that run through Merseyside:-

► From Cleveleys in Lancashire to Pier Head in Liverpool.
► From Birkenhead to the Welsh Border.

Ramblers' volunteers are currently working with Natural England to discuss the best route the England Coast Path should take along these stretches.

Ramblers' director of advocacy and engagement, Nicky Philpott said:- "This is a huge milestone in the story of the England Coast Path and one we should celebrate. Building sandcastles on the beach, dipping toes in the sea and taking a stroll along clifftops are favourite activities that cross generations and bring us all together. So it might surprise you that until recently, a third of England's coastline was inaccessible. The Ramblers has long dreamed of a country where everyone can freely enjoy our beautiful coast, so we were pleased that after years of campaigning, in 2010, work started on the England Coast Path."

At almost 3,000 miles long, the path will stretch around the entire English coastline. Not only will this open up new paths, it will create new areas of open access land so people can freely explore:- headlands, cliffs and beaches, right up to the water's edge.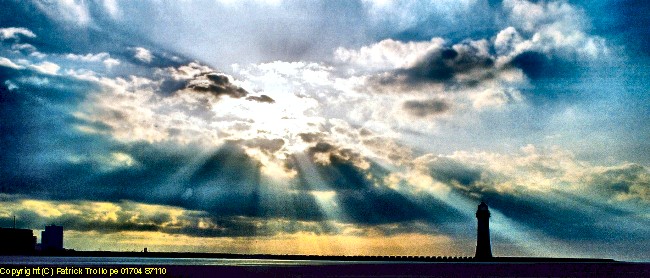 Natural England has been working with landowners, local authorities and others to open up stretches of the path and Ramblers' volunteers have worked tirelessly to walk and survey swathes of coast, mapping out the best route for walkers. Nicky added:- "We'd like to thank our wonderful volunteers who have spent hours exploring possible routes for the path. Using their local knowledge and thinking with their feet they are helping to ensure that the England Coast Path is not just a path, but one of the most incredible walking trails in the world."

The Government hope to complete the England Coast Path by 2020, and the Ramblers is keen to ensure that plans are put in place to maintain the path once it's complete and has become a National Trail.

To find out more, visit:- Ramblers.Org.UK/EnglandCoastPath.
---
₤1,000 print to be sold for charity - update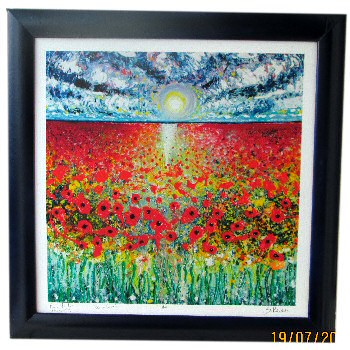 MISS Liverpool 2017/18, Elli Wilson will be taking part in 'Its a Knockout' for Zoe's Place Baby Hospice, on 9 September 2017. As part of the Mr and Miss Liverpool teams fundraising for this event, in aid of the local charity, they have been given an amazing print. The original painting called:- 'One in Four' was never subject to a print run commercially, which means that this is a 1 of a kind. You can read more about the print in our previous edition, but we can now reveal that the print will be auctioned on 6 September 2017, at Adam Partridge, 18 Jordan Street, Liverpool, L1 OBP, call:- 0151 709 8070 for more information. Ref:- 11097. Please spread the word!