Former Formby High School student wins international animal welfare award
Photos with thanks to:- WWT London Wetland Centre.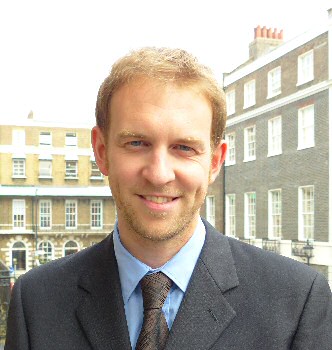 A former Formby High School student Sean Wensley has been awarded the World Veterinary Association (WVA) Global Animal Welfare Award for Europe, on 29 August 2017, at the 33rd World Veterinary Congress in South Korea.

Sean's interest in animal welfare science was 1st sparked as an undergraduate student at the University of Liverpool Veterinary School when he was awarded a Universities Federation for Animal Welfare (UFAW) Vacation Scholarship to investigate the welfare of caged zebra finches housed under typical pet shop conditions. 6 years later, having been instrumental in developing BVA policy in supporting a ban on the importation of wild caught birds in to the European Union to be kept as pets, Sean was representing the position, which had been adopted by the Federation of Veterinarians of Europe (FVE), in Brussels and an EU-wide ban was introduced in 2007.

As British Veterinary Association (BVA) President 2015/16, Sean initiated and led the production of BVA's Animal welfare strategy. Developed through consultation with representatives from across the profession and other key sector stakeholders:- 'Vets speaking up for animal welfare' lays out a number of strategic actions based on the veterinary profession's unique opportunity and responsibility to advocate animals' best interests at individual, community and political levels. The strategy aims to further expand BVA's animal welfare advocacy; provide tools and support to BVA members in areas such as veterinary ethics; and foster collaboration with other animal welfare focused partners such as the recently launched BVA/British Cattle Veterinary Association (BCVA) position paper promoting analgesic use alongside local anaesthesia for routine surgical procedures on calves. To help build BVA's international animal welfare agenda, Sean has recently been appointed as a member of the FVE Animal Welfare Working Group.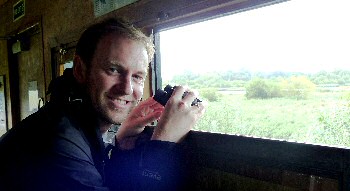 Another key project during Sean's BVA Presidency was the jointly led BVA/Royal College of Veterinary Surgeons (RCVS) Vet Futures project. He assisted in developing the Vet Futures report, which identifies veterinary leadership in animal health and welfare as 1 of the 6 key ambitions in its 2030 vision for the veterinary profession. While President he also produced an online video with the international animal welfare organisation World Animal Protection on the importance and relevance of animal sentience to the veterinary profession.

Current British Veterinary Association President Gudrun Ravetz, said:- "Improving animal welfare has always been the focus of Sean's veterinary career, through veterinary practice and policy and developing the profession's role in advancing animal welfare. Since his undergraduate research and subsequent postgraduate studies in animal welfare, he has undertaken a wide range of overseas volunteer projects and continues to champion and promote understanding of animal welfare at individual, community, national and international levels on a daily basis. Sean also led on BVA's landmark Animal welfare strategy, championing the role of vets as advocates of animals' best interests and sending a clear signal that the veterinary profession will be a considerable force for good, for animals and for an increasingly compassionate society in the years ahead. Sean has made a difference to the lives of many animals with his dedication to animal welfare. I am delighted that Sean is being recognised on an international stage for his fantastic work in the field of animal welfare with this important award."

Sean is Senior Vice President of BVA (2016/17) and Senior Veterinary Surgeon for Communication and Education at veterinary charity PDSA, where he works with a veterinary team that develops and delivers national advocacy on companion animal health and welfare problems, as well as practice based animal welfare initiatives with the charity's nationwide network of Pet Hospitals.

Throughout his veterinary career, Sean has delivered numerous lectures and webinars on the role of the veterinary profession in improving animal welfare, including as an honorary lecturer at the University of Nottingham, to the International Veterinary Student Association (IVSA)'s animal welfare themed 2016 conference in Utrecht and, most recently, at the Australian Veterinary Association Annual Conference, back in June 2017. He has undertaken several overseas trips as a volunteer, working with government veterinarians, veterinary students and on public outreach projects, to contribute to animal welfare and conservation projects in:- Uganda, China, India, Ukraine, the Caribbean and elsewhere.

On receiving his award, Sean said:- "It is excellent that WVA has further underpinned its commitment to animal welfare, in line with global society's expectation of our profession as animal welfare leaders, through the establishment of the Global Animal Welfare Awards. It's a great honour to be a recipient, which is tribute to my driven and forward looking colleagues at BVA and PDSA. I thank them, as well as the many other organisations, institutions and individuals who have given me invaluable opportunities and encouragement during my career to date."

The Global Animal Welfare Awards, supported by CEVA Santé Animale and presented by WVA Immediate Past President Dr René Carlson, were awarded to six veterinary surgeons from each of the six WVA regions (North America, Latin America, Europe, Africa, North Africa/Middle East and Asia/Oceania).

Southport afternoon tea raises lorra lorra money for cancer research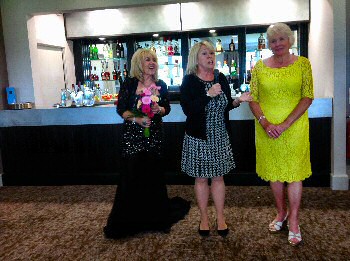 AN award winning Cilla Black tribute artist has helped Southport fundraisers raise more than ₤1,200 for charity North West Cancer Research at an annual afternoon tea event.

Julie A Scott the artist from Liverpool, was made famous when she appeared on ITV's talent show New Faces in the early 80's. More than 30 years on, the talented singer was named as the top Cilla Black tribute act, at the National Tribute Awards 2017.

Julie performed a mixture of the late Cilla Black's greatest songs to 170 guests at the Hill Top Golf Club, while they enjoyed afternoon tea refreshments including:- cakes, finger sandwiches, tea and prosecco.

The event was organised by the Southport based fundraising committee for North West Cancer Research who hold the afternoon tea every year, raising in excess of ₤1,000 each time through ticket sales and raffles.

All money raised will be donated to North West Cancer Research, to fund life saving cancer research across the region. Over the next 5 years the charity has committed to funding more than ₤13million worth of research, including projects at nearby University of Liverpool.

Olive Cutts, Chair of the Southport fundraising committee, said:- "The Afternoon Tea was a huge success. All the guests enjoyed Julie's amazing vocals and the raffle winners walked away with some great prizes including Champagne, beauty vouchers and afternoon tea vouchers. Hillside Golf Club let us use the room at no charge, as they do for many of our events throughout the year. We are very appreciative of their kindness and help that they provide on the day, I would like to extend a huge thank you to all of them."

Sara Cooper, Committee Engagement and Events Executive, said:- "It's great to see how much fun people can have whilst raising money for a great cause. Olive and the Southport fundraisers host some amazing events throughout the year and their hard work is greatly appreciated by all at the charity."

The next event from Olive and the Southport committee will be a Pimm's and Canapés Afternoon, on Wednesday, 13 September 2017. The event will take place in Ainsdale in the lush gardens of Joan and Niall Roy's property.

Tickets to the Pimm's and Canapés Afternoon cost ₤10 and the event will start at 1:30pm. For more information contact Olive Cutts via emailing him.

For information on other events coming up with North West Cancer Research you can go online.
---
Rural economy hit by increase in fly tipping
BRITISH farmers and landowners are counting the cost of increased fly tipping after the Bank Holiday weekend. Rural areas face a surge in illegally dumped waste following public holidays and because private landowners are liable for the cleanup process they are spending, on average ₤844 per incident.
According to a recent survey by Farmers Weekly in association with CLA Insurance, almost ⅔ of farmers and landowners have been affected by fly tipping with most victims saying they are targeted around 2 to 3 times per month.

The CLA which represents landowners, farmers and rural businesses have warned the rural economy is already facing significant uncertainty in the run up to the UK leaving the EU and extra costs for clearing illegally dumped waste is adding to the burden. It has proposed an action plan designed to tackle the anti social behaviour and ensure farmers and landowners are not unfairly out of pocket. CLA President Ross Murray said:- "Private landowners usually find a spike in incidents after every public holiday, during the May and August Bank Holidays it is often DIY rubbish, around Christmas, there are more electrical and other household items. However, building waste and general littering are pretty constant throughout the year with rural land nearest to the big Cities most affected. Waste attracts more waste so once there is a fly tipping hot spot more usually follows. Fly tipping is not a victimless crime. Private landowners are fed up of clearing away other people's rubbish and paying for the privilege. If they don't act, they risk prosecution for illegal storage of waste which is simply not fair. We are calling on the Government to remove landowner liability to clear up waste on private land and for local councils to introduce a scheme which would allow any private landowner to dispose of fly tipped rubbish at a waste disposal site free of charge."

The CLA's action plan also advocates seizing vehicles to act as a deterrent, enforcing fines for home and business owners whose waste is found in fly tipped locations, appointing a:- 'Fly Tipping Tsar' to coordinate with national agencies on the scale of the crime as well as educating the public and working in partnership to help reduce waste crime through best practice.

George Winn Darley owns Aldby Park country estate at Buttercrambe near Stamford Bridge in the North East Riding of Yorkshire which suffers from multiple incidents of fly tipping each year.
In January, his team spent a total of 46 man hours removing 2 tractor trailer loads of fly tipped waste along road verges at a total cost of around ₤800.

George said:- "Judging by the marked increase in fly tipping, fixed penalty notices are really ineffective. Local authorities need to crack down hard by increasing fines, seizing vehicles and even imprisonment. At the moment, it is more expensive for the victim to remove the fly tipped waste than the fixed penalty notice as more than 80% of these are for ₤500 or less. My personal bug bear is that of littering. It would be really great if high street fast food chains took responsibility for educating their customers on the appropriate ways in which to dispose of their rubbish."